We're all familiar with the timeless and enduring Converse Allstars. Canvas, rubber tipped and souled, most comfortable with a few holes, mandatory accessory for hard rockers, punk rockers, and metalheads. And, most recently, hipster compensation for a small cock.
If there's one thing that we learned from Zombieland, it's that cardio is important in a zombie apocalypse. As such, you're gonna need a pair of shoes to do the job. Allstars might not be the perfect shoe for outrunning zombies, but they'll do the trick. They're lightweight and provide loads of traction and they pack nicely.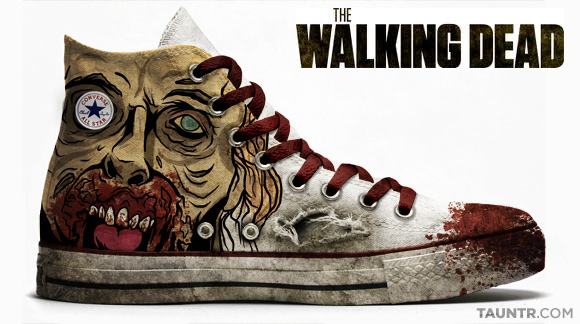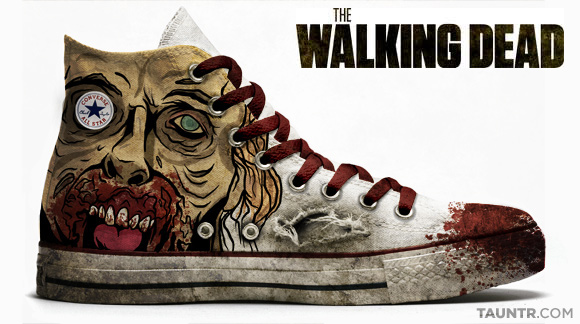 As much as we'd like it to happen, zombies are not going to infest the planet. What's to do instead? Start by paying homage to perhaps the greatest TV series of all time, The Walking Dead. Or would you be paying homage to the comic? Whichever, these Walking Dead Converse Allstars are truly awesome.
Note: The bloody tips aren't available for sale at this time, but hopefully Tauntr will make it happen soon.
For now, you can buy the non-bloody Walking Dead Converse for $85 at http://tauntr.myshopify.com.
Rock Hard \m/