Michigan rhymer, Prozak, has premiered his explosive new video for the track "End Of Us", featuring Sid Wilson (aka DJ Starscream / #0) from Grammy award winning metal outfit Slipknot, online with Revolver Magazine*. The track is taken from Prozak's new album, Paranormal, which is now in stores courtesy of Strange Music and available online. In addition to Sid Wilson from Slipknot, the album also features Twiztid and Tech N9ne.
"The track was inspired by simply watching the effects of the recession. There are people losing their homes, small business owners going bankrupt, and watching my home state of Michigan rank number one in violent crime and unemployment. Desperate times create desperate measures," said Prozak about the track. "As soon as I wrote the song, I knew it was perfect to have Sid's signature scratches on it. I know Sid shares very similar political beliefs as I do, so I knew we had to collaborate on this song together. Working with Sid Wilson is always a great experience as he is extremely talented and very tech savvy with studio gear. He's like Dr. Frankenstein with electronics."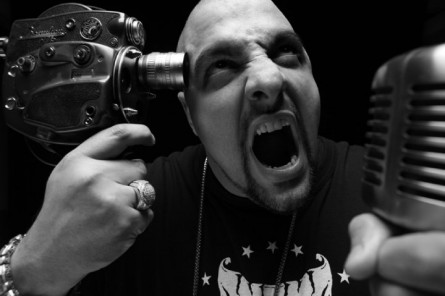 As he demonstrated on his last collection, 2008's *Tales From The Sick*, which earned a lofty 3.5 Mics in The Source, Prozak is one of rap's most diverse, talented artists. His versatile style combines elements of rock and hip-hop, with a commanding sense of storytelling and a conscious social message underlining it all.
That also makes Prozak being on Strange Music — the No. 1 independent rap label in the world — a natural fit. The Saginaw, Michigan-based artist has embarked upon several tours with Strange Music and has worked with several of its artists, including Tech N9ne and Brotha Lynch Hung on "My Favorite," a standout selection from the just-released Tech N9ne Collabos album, Welcome To Strangeland.
Source: Ricburn Media
httpvh://youtu.be/XFTPg8k1PIA