Last month, Alissa White-Gluz made it onto our list of 11 Women in Heavy Metal & Hard Rock Who Matter. If you've never heard her or her band, The Agonist, here's your chance to be on the front lines, being among the first to hear the band's newest single "Ideomotor." The single comes off of their upcoming album, Prisoners (due out June 5, 2012).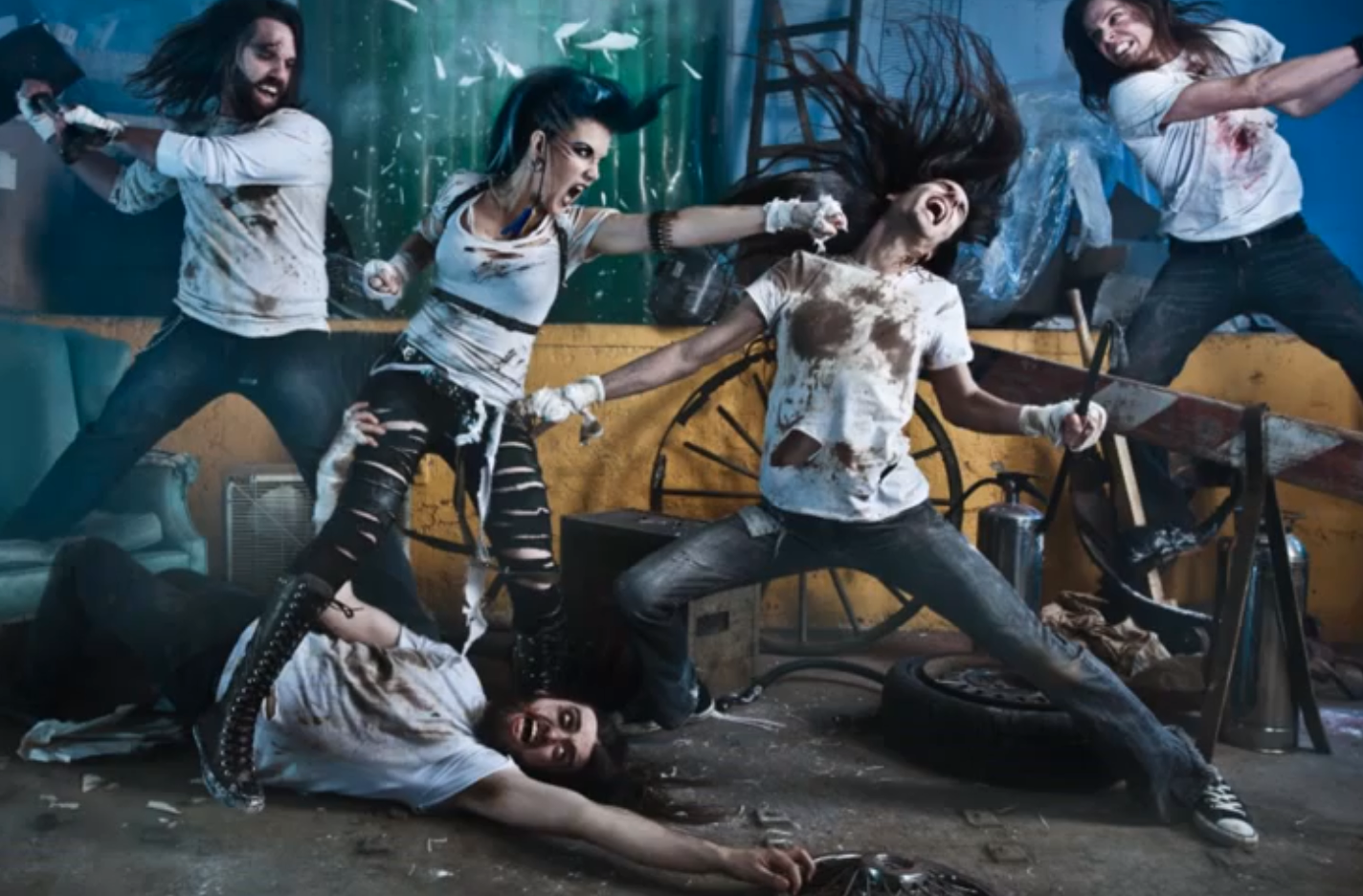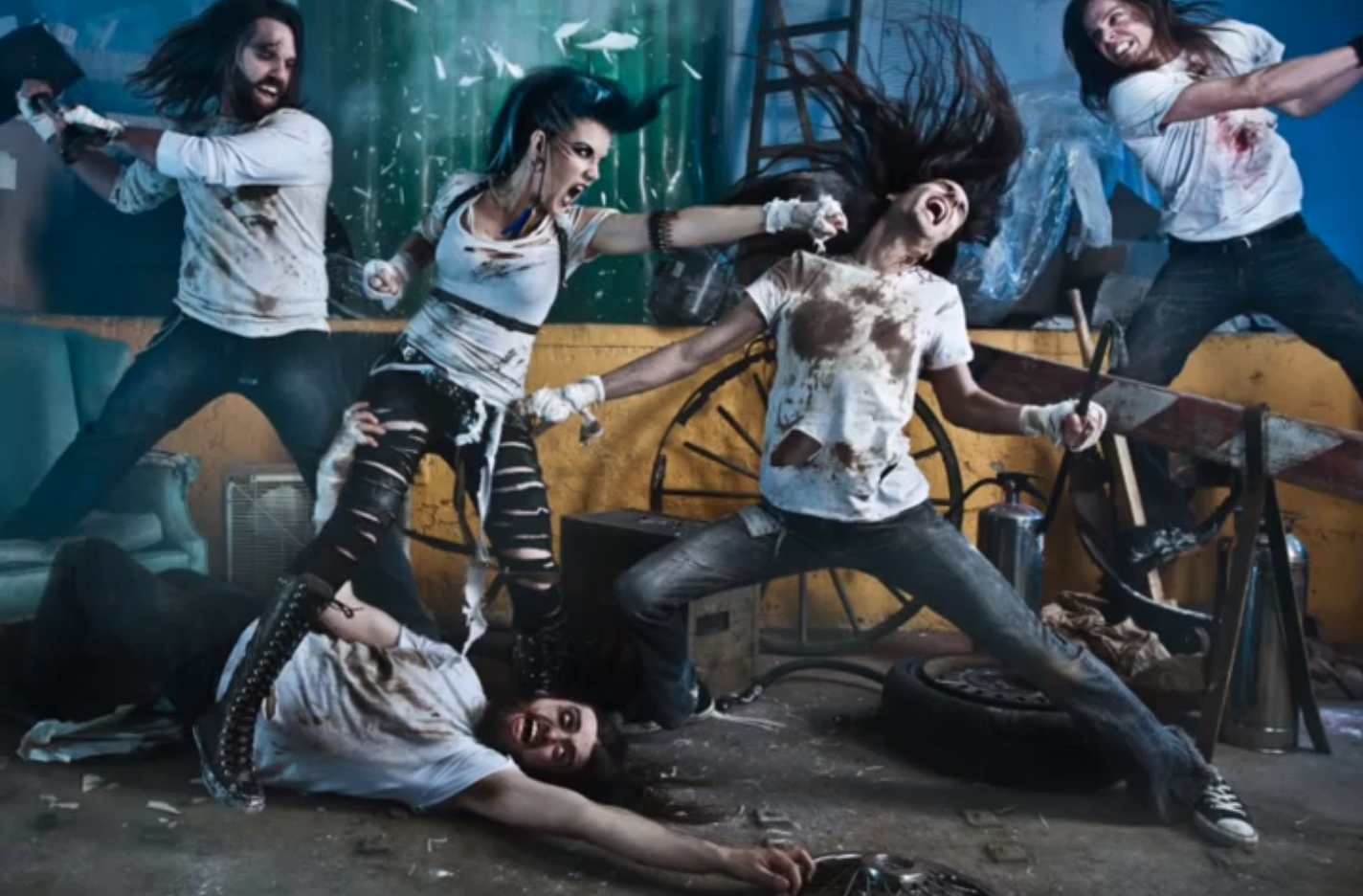 Take a listen to "Ideomotor" and I think you'll agree that the band has managed to improve. If this track is any indication, the song structure has improved, Alissa's voice (both growls and clean) has been refined, and the band's all-around musicianship is tighter. Is it as tight as a nun's virginal ass? While we might have experience in that department, we'll let you make that decision for yourself. At any rate, the bass outro before the strange finale to the song is very calming, almost like a lullaby. I love the solos and the blend of vocal styles.
The Agonist is currently on tour with Kittie opening up.
Rock Hard \m/
The Agonist 2012 Tour Dates feat. Kittie
4/10 – Poughkeepsie, NY – The Loft
4/11 – Albany, NY – Bogie's
4/12 – Reading, PA – Reverb
4/13 – Rochester, NY – Montage Music Hall
4/14 – Portage, IN – Camelot Hall
4/15 – Waterloo, IA – Spicoli's Grill and the Reverb
4/16 – Peoria, IL – Brass Rail
4/17 – Milwaukee, WI – Rave
4/18 – St. Paul, MN – Station 4
4/19 – Winnipeg, MB – Park Theatre
4/20 – Regina, SK – The Exchange
4/21 – Edmonton, AL – Pawn Shop
4/22 – Prince George, BC – The Generator
4/23 – Vancouver, BC – Red Room
4/24 – Seattle, WA – El Corazon
4/25 – Portland, OR – Hawthorne Theatre
4/26 – San Francisco, CA – The Grand Ballroom
4/27 – Anaheim, CA – The Grove
4/28 – Bakersfield, CA – Jerry's
4/29 – Las Vegas, NV – Cheyenne Saloon
4/30 – Salt Lake City, UT – Vertigo
5/1 – Englewood, CO – Moe's
5/2 – Albuquerque, NM – Sunshine Theater
5/3 – Odessa, TX – Dos Amigos
5/4 – Dallas, TX – Trees
5/5 – Houston, TX – Scout Bar
5/7 – Oklahoma City, OK – The Roxy
5/8 – Tulsa, OK – Marquee
5/9 – Kansas City, MO – The Beaumont Club
5/10 – St. Louis, MO – The Firebird
5/11 – Joliet, IL – Mojoes
5/12 – Detroit, MI – Blondie's
5/13 – Cleveland, OH – Peabody's
5/14 – West Springfield, VA – Jaxx
5/15 – Baltimore, MD – Soundstage
5/16 – New York, NY – Gramercy Theatre
5/17 – Hampton Beach, NH – Wally's Pub
5/18 – Worcester, MA – Tammany Hall
5/19 – Boston, MA – Middle East Downstairs
5/20 – Auburn, ME – Club Texas
5/21 – Montreal, QC – Foufounes
5/22 – Ottawa, ON – Mavericks
5/23 – Hartford, CT – Webster Theater
5/24 – Trenton, NJ – Championship Bar and Grill
5/25 – Providence, RI – The Ruins at Coliseum
httpvh://www.youtube.com/watch?v=RTA92XsgbIg