The night we interviewed In Flames' Peter Iwers, we also interviewed Trivium's Paolo Gregoletto. You could say it was a bassy night.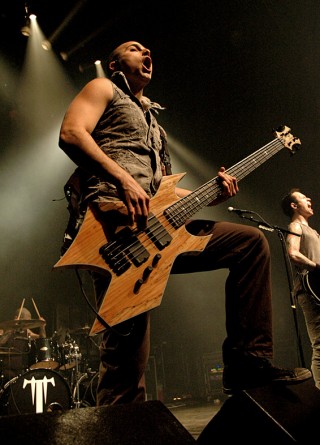 The dressing rooms at the venue were full, as a lot of interviews were going down with two heavy-hitting bands getting ready to tear that stage apart, so Paolo took me onto Trivium's tour bus (that's the hum you hear on the audio). I was a little nervous getting onboard, I mean, I'm not a chick, I don't like Reeses Pieces, and that's their home on wheels. It was a bit odd, walking through their "bedroom," which was six bunks (three stacked on each side). Anyway, we found our way to the lounge area at the back of the bus, sat down on some brown leather sofas and had a heart to heart.
Without giving too much away, we covered everything from album charts to Nick to some news on the next album to where Matt gets his inspiration to reading material to barcades to horror.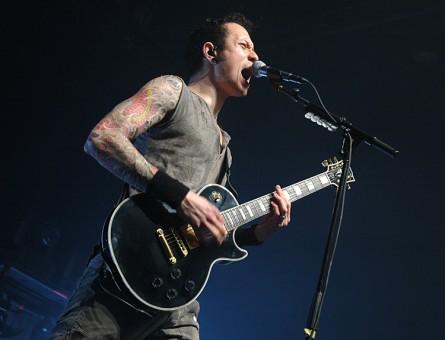 I'd love to be able to say that the tour bus was a debaucherous mess with half naked women running about, but these days that probably only exists in this rock fans head. Big thanks to Paolo and Dean at Roadrunner.
Rock Hard!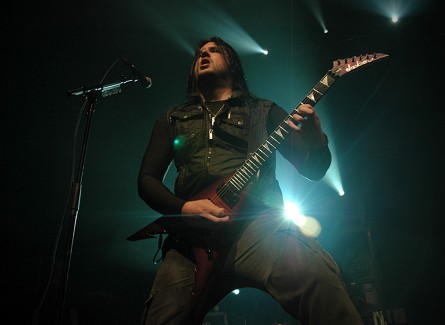 httpv://youtu.be/pVI_SHGulJ4