Twisted Metal series creator, David Jaffe, explains in this first episode of a trilogy the story of some of the most iconic characters in the game, such as Sweet Tooth, Mr. Grimm, Calypso, and Dollface (Krista Sparks). All these great characters are coming back to life in the highly destructible world of Twisted Metal, made exclusively for the PS3.
David Jaffe also reveals his inspiration for the series that runs deep into the culture we like, from fighting games to horror movies, and everything nasty in between. That's why we think he's a genius, and we are all anxious to battle it out in a robust online system where players can unleash destruction with up to 16 other opponents through the PlayStation Network.
The new Twisted Metal is slated to be available on February 14, 2012. Be sure to check back here at Yell! Magazine for Episode 2 and 3 of the trailer.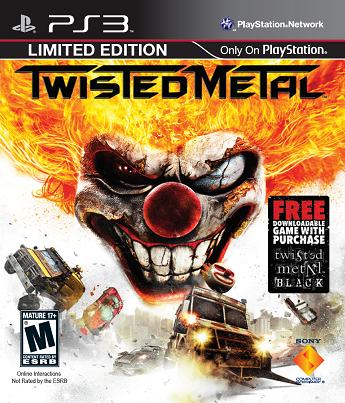 httpvh://www.youtube.com/watch?v=tZKayY2I48w