On January 7, 2012, STRIKEFORCE will hold its anticipated "Rockhold vs. Jardine" event, featuring Luke Rockhold defending his newly-won STRIKEFORCE Middleweight Championship against longtime UFC Light Heavyweight veteran Keith Jardine. Also, former champion Muhammed Lawal faces the undefeated, entertaining, fast-rising Lorenz Larkin in the night's co-main event. Still, some fans may be asking themselves: what are the best reasons to check out this card? Here's my answer to just that: 5 reasons to watch STRIKEFORCE "Rockhold vs. Jardine".
5. Two free hours of preliminary goodness over at Showtime Extreme.
Who doesn't love free prelims? If you don't love them by now, there's got to be something wrong with you. The UFC in particular has fantastic prelims, and in the cases of a few PPV let-downs, the preliminary action has been better than the stuff people pay for! STRIKEFORCE's preliminary fights may not have the star power of UFC preliminary fights, but free fights are free fights and if you're an MMA fan with time on your hands, you can't beat free.
---
4. Tyron Woodley should come into his fight against Jordan Mein with a humongous chip on his shoulder.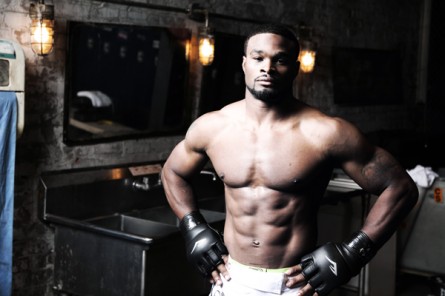 At 9-0, coming off of a victory over former UFC fighter and STRIKEFORCE Welterweight Championship contender Paul Daley, Tyron Woodley has more right than anybody else in STRIKEFORCE to demand a title shot in the Welterweight division. Instead he's facing Jordan Mein, a thirty-fight veteran that is on a six-fight win-streak. This could've been a title fight, but because it's not, expect Tyron Woodley to come out hunting for blood and not stopping until the referee hauls him off of Jordan Mein's bleeding carcass.
---
3. Robbie Lawler vs. Adlan Amagov should be one hell of a brawl.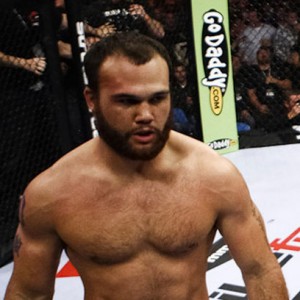 In most Robbie Lawler fights, you either knock him out or he knocks you out. Lawler simply doesn't like fighting to a decision. He probably won't against Adlan Amagov, who's 8-1-1 with a majority of his wins by (T)KO. From the moment the first bell rings, expect both men to throw bombs. This is a "blink and you'll miss it" fight.
---
2. Muhammed Lawal vs. Lorenz Larkin is exactly the type of fight STRIKEFORCE's Light Heavyweight division needs right now.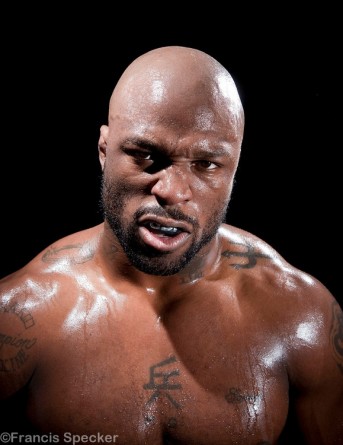 If I was magically transported into the consciousness of Scott Coker, I'd bite the bullet and make this one for the STRIKEFORCE Light Heavyweight Championship. With Dan Henderson gone and everyone else more or less in limbo, this is the best fight STRIKEFORCE could make right now to determine a champion. Lawal is a dominant wrestler with KO power, and he's coming off of a huge win. Lorenz Larkin is a skilled fighter in all areas and nobody has managed to beat him yet. This'll definitely be a good fight.
And the number-one reason to watch "Rockhold vs. Jardine" is…
---
1. With all outside factors removed, Luke Rockhold vs. Keith Jardine should be a good fight.
Just forget for one second that almost nobody knows who Luke Rockhold is and that everybody knows that Keith Jardine doesn't belong anywhere close to a title shot. On paper, this is a perfect "veteran vs. prospect" match-up. Jardine is a journeyman who is always down to bang and still has a great chin and a tremendous heart despite all the years he's spent going to war. Luke Rockhold has a tremendous amount of raw talent but is still a mostly-unproven champion. When all is said and done, the factors leading up to this match will more than likely lose their significance in the face of how much fun this fight ends up being.
So there you have it, fans and friends: five great reasons to tune in and see STRIKEFORCE's "Rockhold vs. Jardine".
---
About the author
Oliver Saenz, also known as PdW2kX, is a freelance journalist, opinion columnist, hardcore MMA fan, and lifelong video game nerd. For more news, views, previews, and reviews on all things Mixed Martial Arts as well as video games, be sure to visit FightGamesBlog.net.
httpvh://youtu.be/_hx5rrzWz28