Van Halen shocks the world, more or less, with the New Year's Eve announcement of a forthcoming album with David Lee Roth. Will wonders never cease?
Got an opinion? Please leave your thoughts in the comments section below.
As one of the preeminent hard rock bands, this is, or it should be, exciting news. Unfortunately, Van Halen's soap-opera drama has been tiring and we all know how these reunion things go: dyed-in-the-wool fans anticipate the album with so much optimism that they are largely disappointed and critics generally ignore it, tear it apart, or find a way to discuss the band's previous greatness.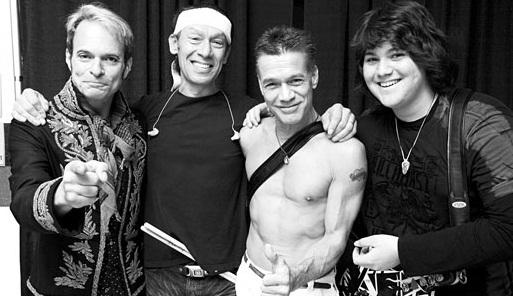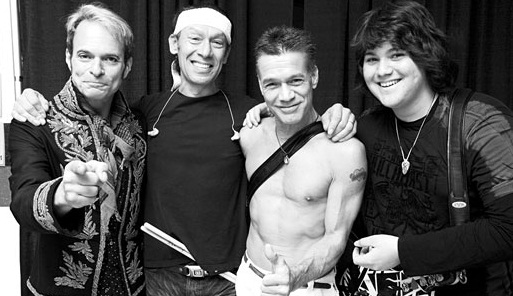 Update (January 4th): The first single from the album will reportedly be "Tattoo." Unofficially, the tour will start in Louisville, Kentucky.
Despite a year of speculation, most of us were surprised to see the advertisement, featuring the new album's cover art, in Times Square on New Year's Eve. Slated for a February 7, 2012, release, Van Halen will also embark on a 2012 tour. Maybe members of the band have settled their differences (except Michael Anthony, whose position is still held by Wolfgang Van Halen and currently plays with Sammy Hagar in Chickenfoot), but I wonder how much the $93 million the band grossed on their 2007 tour factors into the equation.
Tour dates are expected to be announced today.
Van Halen is kicking things off at a very small (250 seats) club event at Café Wha? in New York's Greenwich Village on January 5th. Reportedly (Rolling Stone magazine), the event is invite-only, which basically means journalist types. It's unknown if any tickets will be sold to the public, so your best bet is to know someone if you want to go.
When tickets for the 2012 tour go on sale January 10th, the band will also release the album's first single and video.
As a long-time fan, I really hope the best for Van Halen and for the album, but I'm not holding my breath.
Rock Hard!
httpv://www.youtube.com/watch?v=nL7kp2zzcs4