Bethesda Softworks likes to play with our heads right now, and giving us a little five minute gameplay teaser for the highly-anticapted FPS video game RAGE, isn't such a bad thing to do these days.
Created entirely from gameplay footage, the trailer takes you through a mission where the player needs to find equipement to upgrade the standard defibrillator submerged into your chest. The old man at the beginning of the trailer prompts you to explore Dead City where all the actions begins, and finally escapades to something too extreme to handle.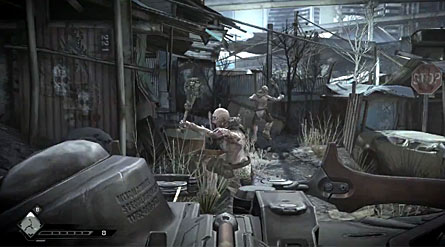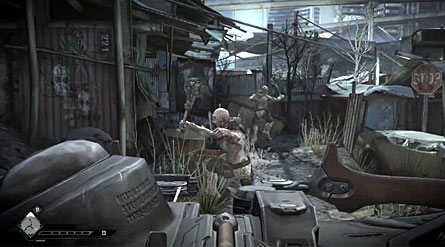 Overall, you get to see some shooting action with a deadly secondary weapon that does justice for close range combat, kill a few fugly mutants, and see a detailed city scape in ruins (that looks nearly just as impressive as the cities in Bulletstorm, or even better I would say). The trailer also reveals at the very end of it the next mission teaser called "The Shrouded" that should be released very soon.
RAGE is in development by id Software, the pioneers of the first person shooter (DOOM, QUAKE, Wolfenstein), and releases in North America on September 13th (September 16th in Europe).
Stay tuned at Yell! Magazine for more RAGE trailers and news updates.
httpvh://www.youtube.com/watch?v=CtDHyDZ3JvI