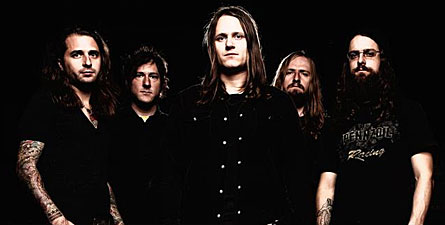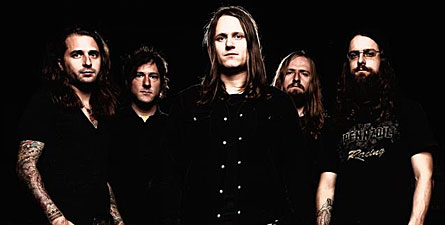 Straight out of Washington, D.C., melodic death metal band DARKEST HOUR is on the verge of releasing their new album The Human Romance. Soilwork guitarist Peter Wichers produced the album, who is also best known to help pioneer Swedish melodic death metal, and is a major influence on DARKEST HOUR.
In a press release, the band described the new material as "the most emotional and melodic DARKEST HOUR album to date."
The song "Savor the Kill" was released back in January, and now with a video to accompany it, we get a better sense of the emotion they're talking about. In this video we see two gorgeous women with an avidity for a heart necklace, which I assume was given by the prophet, based on the lyrics.
After a cat and mouse chase, the woman in the white dress hunts down her prey, and claws the necklace back, killing the women in the red dress. This references the "animal in everybody" and "savor the kill" from the song. The metaphor between the hunter (women in white dress) and the wolf is a major plus for setting the mood of the video. Oh, and the song is just fucking great!
The Human Romance hits stores February 22nd, 2011, worldwide.
If you like this song, tell us why in the comment section below.
httpvh://www.youtube.com/watch?v=naQCF2iWPt0