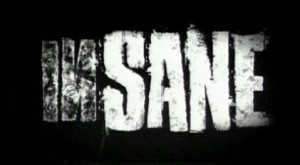 The first thing I asked myself when I saw this abstract and concealing trailer almost a month ago was, "What the hell is Guillermo del Toro planning to bring us in the video game world now?" The only thing this 40-second clip offers is a self-journey in the imagination of Guillermo del Toro, if you already know his collection of movies; Splice, Pan's Labyrinth, HellBoy, and Mimic.
What we do know is that it will be a survival horror developed by Volition (Red Faction, Saints Row) and published by THQ. inSANE is scheduled to be an epic trilogy that will take 8 to 10 years to complete, and the first installment will be released sometime in 2013. Guillermo del Toro has already been working on the story beats for over six months now with Danny Bilson (Executive Vice President, THQ), and here is what he had to say about the game so far:
"With this new series of video games, I want to take players to a place they have never seen before, where every single action makes them question their own senses of morality and reality. THQ and Volition, Inc. are equally excited to make this vision of a completely new game universe into a reality." – Guillermo Del Toro, inSANE (2013)
As more news unfold on inSANE, be sure to check Yell! Magazine daily for new updates.
httpvh://www.youtube.com/watch?v=EsWIdD8hkGM