Artist ZEX Album Fight for Yourself Release Date: 1 October 2014
Genre Punk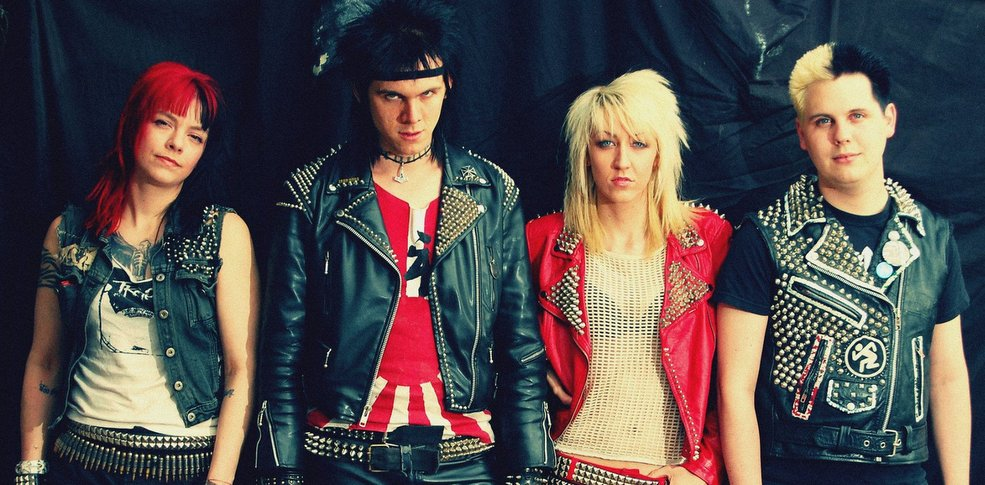 ZEX' Fight for Yourself is without a doubt one of the best albums I've listened to all year. It's just totally badass and full of old-school punk rock awesomeness!
I first gave the Ottawa, Canada-based band a try way back in January, when the released the shock-ending video for "Wanderlust." I was impressed at the time and always intended to review their album, but for Christ sake, it took me forever to get a review copy, and now that I've had it on heavy rotation for well over a month, I think it's about time that I sit my lazy fucking ass down and write this damn review.
The whole album is high-octane, but there are still peaks and valleys. And ZEX made the right decision to open the album with the raucous call-to-arms, and title track, "Fight for Yourself." If you had any question about what you were getting into upon first hitting play on this album, "Fight for Yourself" answered; it's scuzzy punk, rough around the edges, and just perfect.
"Wild Blood" follows the opener, bringing with it a lot more melody and what has certainly become a crowd-chant chorus. With Gretchen Steel as the vocalist, this track might have the most feminist-type lyrics, stating, "no man can control me." However, these lyrics can apply to anyone with a rebellious heart.
So, following with the rebel theme, next up is "We're Rebels." Again the band amps things up with a quickened pace and a frantic guitar solo.
For me, however, I think the album's best material comes with track four, "Screaming at the Wall," and beyond. The opening guitar sounds fantastic, the toe-tapping beat is contagious like a virus, and Gretchen's delivery is spot on and refreshing.
Other favorites of mine include "XXX" (because it's, well, so sexually charged and so damn catchy), "Wanderlust" (for it's rough and downtuned very British punk feel), "World of Trash" (because we do live in a world of trash, it reminds me of the New York Dolls, and the drum breakdown is so simple it exceeds awesome… but not in a shitty Meg White way), and, last but not least, "Break Free" (because things go to half time again, and Gretchen uses her high-pitched wail). Speaking of that wail, I wish she used it more, but then it would just become way too familiar. The sparing use makes it extra special.
Fight for Yourself can, and should be purchased at ZEX' Bandcamp page.
The Verdict:
This is a must have album for any fan of punk (and even heavy metal). Obviously, if you're a fan of The Plasmatics, The Clash, The Misfits, New York Dolls, Social Distortion, or The Runaways you gotta have this modern masterpiece. From the guitar's tone, the classic and driving bass, the deep pocket created by the drums, and the amazing Britt-style punk vocals, this album is as near to punk perfection as it gets. Aside from purchasing this album, my only other word of advice is play it at unhealthy volumes… oh, and go see the band live!