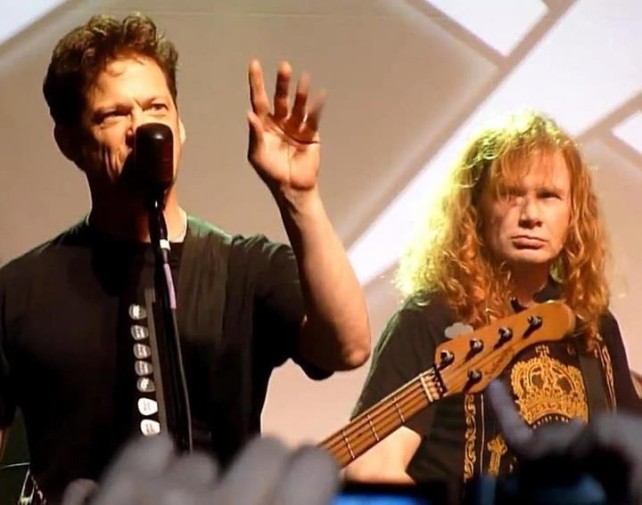 Word on the street is that a feud between Jason Newsted and Megadeth's Dave Mustaine could be brewing as we speak, or the situation between the metal giants may have already gone past the point of no return. According to the organizers of an Australian music festival, Megadeth requested that Newsted be replaced by American death metal band Whitechapel. According to the official Soundwave 2014 website:
At the request of MEGADETH, NEWSTED will not be playing the below sidewaves and instead will be replaced by WHITECHAPEL.
So boom! I guess their mutual respect and friendship didn't last very long. I'm pretty sure Metallica's James Hetfield and Lars Ulrich are having a good chuckle over this one. The full detail on the matter isn't available yet, but maybe Mustaine felt he couldn't top off Metallica's Grammy performance with a second-tier band like Newsted.
I guess we can say goodbye to dual Metallica covers for a while now. We'll keep Yellers updated on the situation.