UFC officials shattered the rumors of Fabricio Werdum's return in the Octagon last week, when they officially announced that his first fight back would be with Roy "Big Country" Nelson (TUF: Heavyweights winner) at UFC 143 on February 4, 2012 in Las Vegas. That is the same night that Nick Diaz will face Carlos Condit in the Interim Welterweight Championship bout.
In this recent video interview with MMA Prime TV, Werdum confirms that Dana White approached him via his twitter account, as simple as that, and landed a new four-fight contract. He also expresses that he is very happy to be back in the UFC, and is ready to bring MMA fans a new Fabricio Werdum, an entertaining Werdum that is. He says he is going for the knockout this time around, and it's going to be the "big show." Werdum also talks about a rubber match with Alistair Overeem, since he beat him once by submission in Pride, and Overeem won the second fight in STRIKEFORCE by unanimous decision. That was the last time we saw Werdum in a fight, after a three fight winning streak in STRIKEFORCE, and claims that he lost to Overeem that night because of excessive training.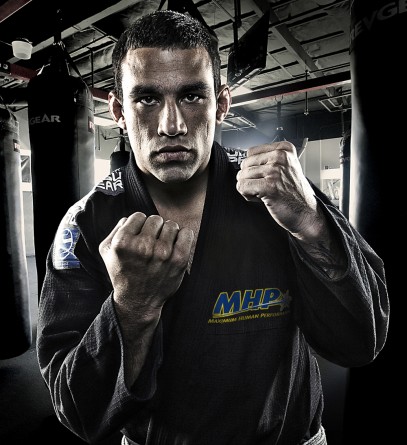 Right now, Werdum looks physically in great shape, and his confidence is shinning, you can tell in the video. If he can easily pick apart Roy Nelson in the heavyweight bout at UFC 143 like Chael Sonnen did to Brian Stann when he first returned in the UFC. I see Fabricio Werdum moving up the ladder quickly, and it would be great to see him fight, BJJ expert, Frank Mir. Since his strongest technique is Brazilian Jiu-Jitsu. I'm confident as well in Werdum, and hope to see him become the number one contender in the UFC heavyweight division sooner rather than later.