Artist Metallica Album ...And Justice for All Year Released: 25 August 1988
Label Elektra Genre Thrash Metal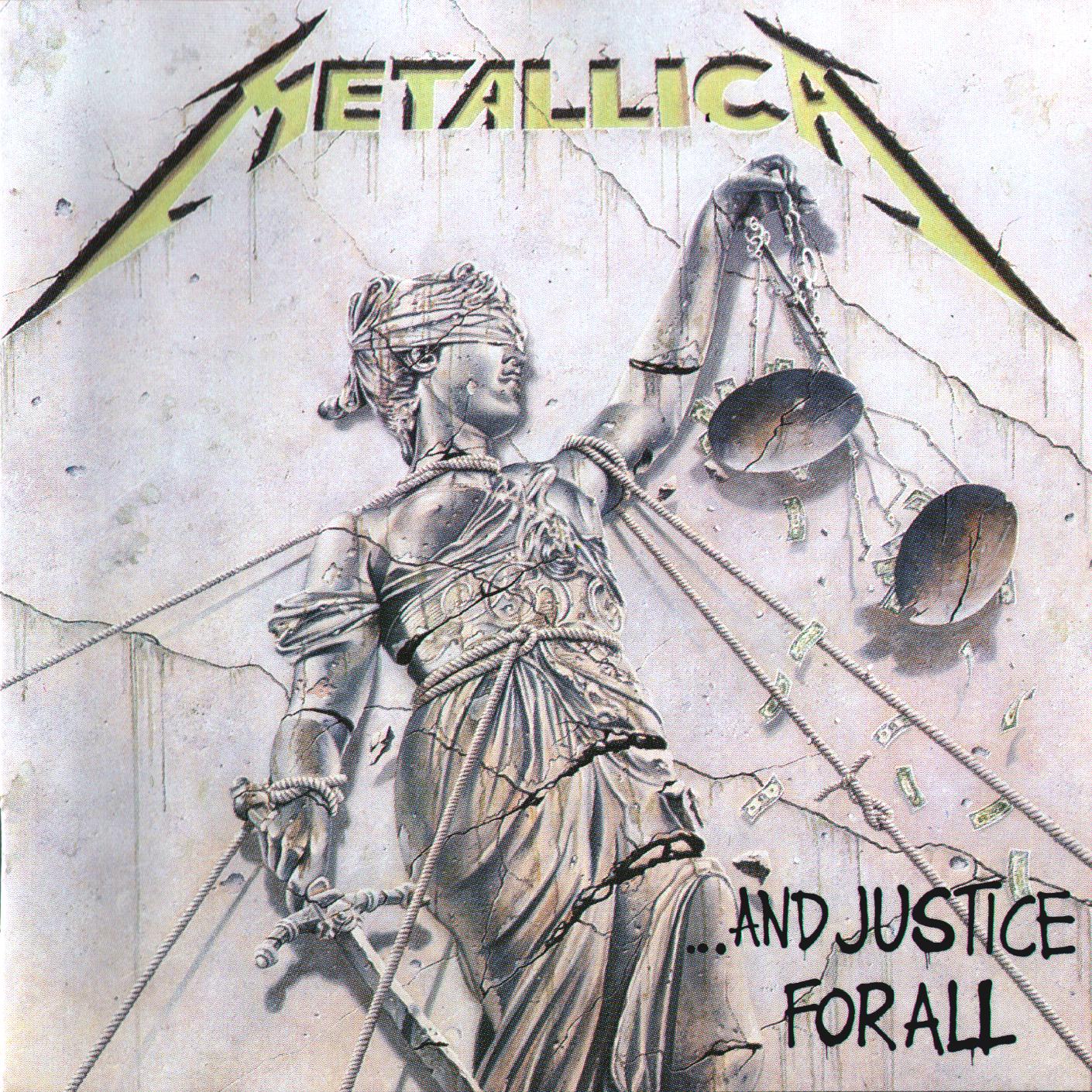 Since it just had its 25th birthday, let's review it!
"Opposition (opposition), Contradiction (contradiction), Premonition (premonition), Compromise" is what James Hetfield chants on "Blackened," the opening track of …And Justice for All. And compromise is exactly what Metallica did on the follow-up album to this 1988 metal masterpiece (although I do like the "black" album). This sentiment is shared with many Metallica fans who feel that much of the post-Justice catalog is nothing more than corporate rock and not much different from Boston or Nickelback. Did any hardcore, old-school Metallica fan ever want their ragged heroes donning Gucci and cropping their hair? But I digress.
I digress. Justice is a great album. Even without a bass guitar, I personally think this is the deepest, richest sounding album in Metallica's catalog. Not only that, but you have long, diverse, and interesting songs, both James and Lars were at their best on vocals and drums respectively. It was an uncompromising album and I've never heard anything quite like it since. Heavy hitters like "Blackened," "Dyers Eve," and "The Frayed Ends of Sanity" were enough to distress the ears of parents around the world. And while this is a pure metal album, one song attracted the ears of many who were outside metal circles; "One" drew in new fans like moths to a flame.
"One" spawned the first-ever Metallica video, which featured clips from the 1971 film Johnny Got His Gun. There were actually two versions of the video, one with dialog from the film and one without. By far the better version of the video is the one with dialog; it's just more emotional and better emphasizes the meaning of the song. But the "One" video wasn't the only first generated by …And Justice for All. Nope, it was also the first album with Jason Newsted in the credits, and it helped win Metallica the first-ever Grammy for Best Metal Performance. And after all that, the rest is history.
The Verdict
Despite popular belief, I believe ...And Justice for All marks the sell-out point in Metallica's career. Not that its sound was sell-out, but because of the many firsts generated by the album, giving Metallica the momentum to do something more mainstream. The album is rich with melodies, great interludes, and song structures that closely reflect those of classical music. And it holds up remarkably well today. It's a much more intelligent album than it's given credit for. For many reasons, it's mandatory Metallica for any metalhead's record collection.