Nothing I can say can do justice to the treat we had on Day 2 of Heavy Montreal 2015! Faith No More's show, right down to the white costumes and funeral-like stage display, was simply impeccable, as clean and pure as a virginal vampire bride. Does that even make sense?. Either way, I think you get the point.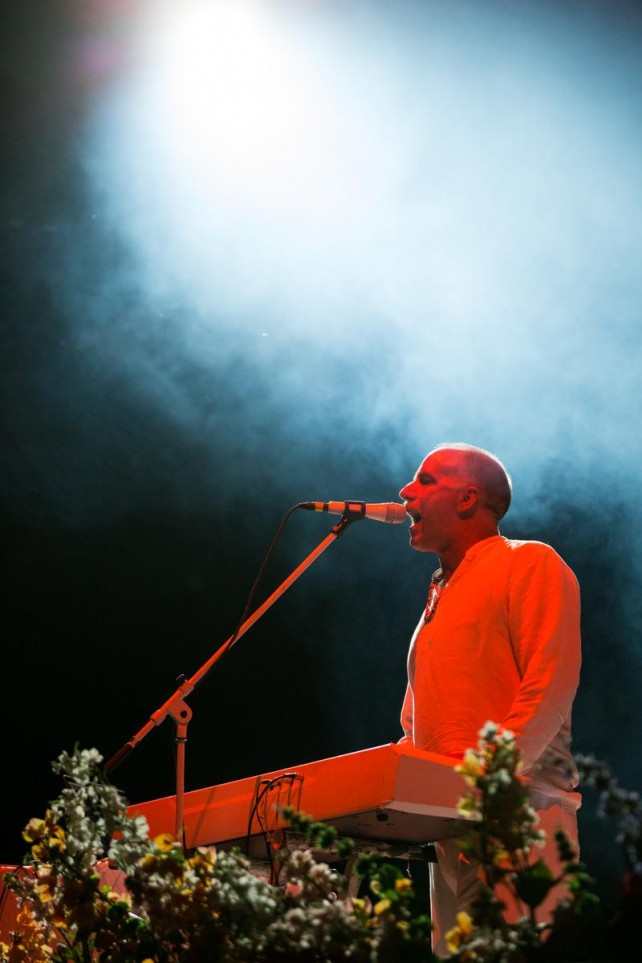 After roughly 23 years, Faith No More has finally played in Montreal again. Obviously, this time they played Heavy Montreal and headlined Saturday's lineup with one hell of a performance. A performance that schooled many younger bands, to be sure. And if you're a fan of heavy and dominant bass, then you were in love with Billy Gould's presence last night. Yes, the bass was dominant, but it wasn't distracting (OK, maybe a little because it was so cool and I'm writing about it), and it certainly wasn't the only thing to be heard.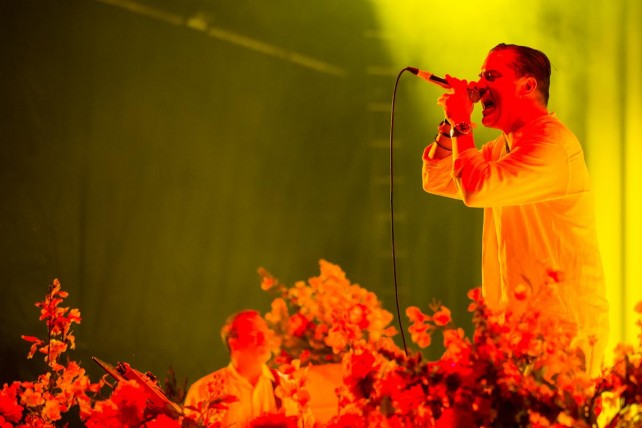 Roddy Bottum is one bizarre creature of a keyboardist; performing in a way that almost seems possessed. He was the first to arrive on stage, and when he did he took his position behind the keys and stood like a statue. This otherworldly behavior continued throughout the night, as he'd often play his part, take a step back, and remain perfectly still until his next part. Mike Bordin was a busy man, keeping perfect time behind the kit, and keeping up with a variety of different styles ranging from rock to heavy metal and from jazz to lounge… yes, that's how diverse the Faith No More set list was. And then there's Mike Patton who delivered on so many different levels vocally. I've always said that this man's range is crazy, being able to seamlessly transition from said lounge to rap to death growls and to screams. And he's a hell of a frontman, always sarcastic and very funny if you "get" his humor.
Jon Hudson is a hell of a guitarist, but I could tell the difference of his tonality versus Jim Martin's on the Jim Martin originals. At this point who cares (We Care A Lot), but I've always loved Martin and will always miss him.
Rock Hard \m/