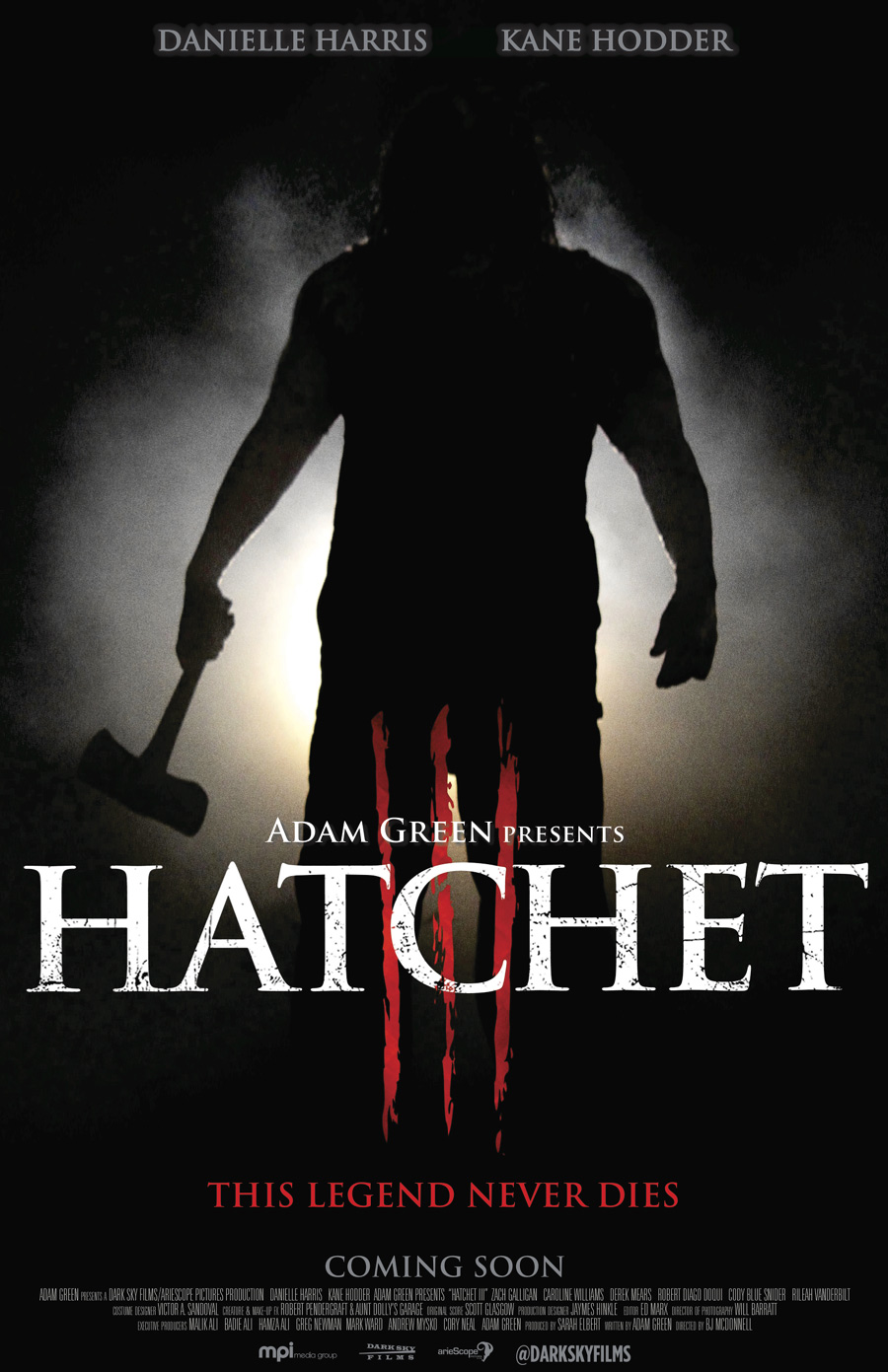 Yesterday, Adam Green made a special appearance at Monsterpalooza with the cast of Hatchet, including FX artist Robert Pendergraft, to talk about some of the practical special effects used in the series. Hatchet III was a big part of the panel, and fans got a glimpse of never-before-seen exclusive footage from the third installment, directed by BJ McDonnell.
Additionally, who ever stayed after the panel most likely got a chance to get this new limited-edition teaser poster for Hatchet III signed by Danielle Harris, or Kane Hodder, or maybe even by the entire team, if ambitious enough. Thankfully, the teaser poster made it online, which is pretty kick ass in my opinion, and we sure hope that exclusive footage will be available soon for everyone to watch.
The official release date for Hatchet III is slated to open in New York City's Cinema Village and in Los Angeles at Laemmle Music Hall on June 14th. From what I hear, more cities will be announced at a later date.