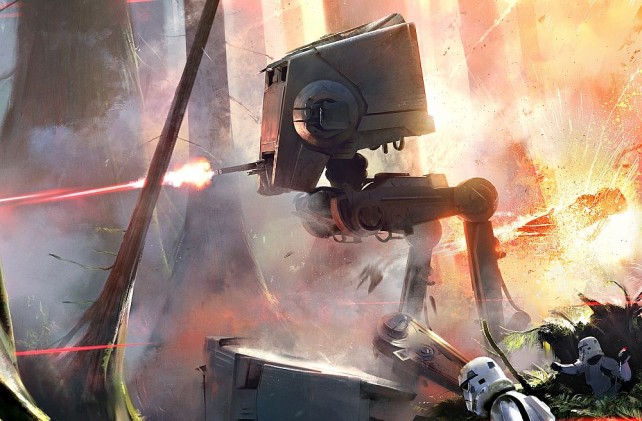 For those of you looking to spice up the next four days with a small Star Wars celebration will be happy to hear that Verizon and Disney will kick off a party tomorrow, and will fully reveal EA's Star Wars: Battlefront on Friday during a one hour panel. Live-streaming will be hosted on StarWars.com.
Star Wars: Battlefront is a high-velocity shooter that was first teased during EA's 2013 panel at E3. It's currently being developed by the makers of Battlefield, DICE.
Join the talented team from DICE as they give fans their first look at Star Wars Battlefront and debut the official reveal trailer for this highly anticipated game. Learn how unprecedented access to the Lucasfilm archives and the award-winning Frostbite technology is helping to create an immersive experience that is truly 'most impressive.' DICE will also show fans how Star Wars Battlefront will give them the chance to live out their epic Star Wars battle fantasies.
In addition to the game's presentation on Friday, April 17th, at 10:30 a.m. PST/1:30 p.m. EST, there will also be panels with Star Wars director J.J Abrams and actors Mark Hamill and Carrie Fisher, who will all talk about The Force Awakens and more.
Star Wars: Battlefront is slated for release during holiday 2015 on Xbox One, PlayStation 4, and PC.
---