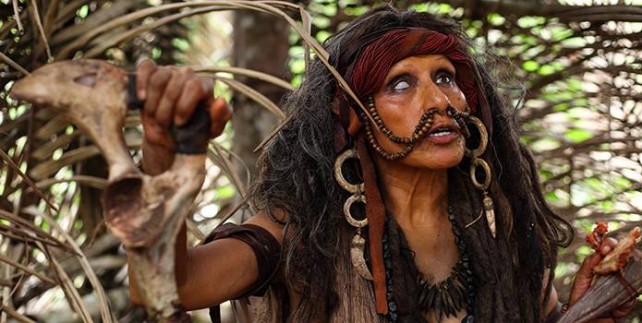 It's been a while since we gave our readers an update on Eli Roth's next horror film, The Green Inferno. This will be his first feature film since Hostel: Part II. Ahead of Inferno's world premier at the Toronto International Film Festival (TIFF) next month, we have a few pics to share with you from the anticipated film, and I think you get a first look at one of the cannibals (pictured above). The film is officially part of TIFF's Midnight Madness lineup among others such as All Cheerleaders Die, Afflicted, Almost Human, Why Don't You Play in Hell?, and many more.
The Green Inferno is a throwback of the 1980 Italian horror Cannibal Holocaust, directed by Ruggero Deodato, which was also filmed in the Amazon Rainforest. Cannibal Holocaust is known for creating the now-popular genre of found footage and influenced many horror films like The Blair Witch Project and directors like Oliver Stone and Quentin Tarantino.
We previously reported that Green Inferno wrapped up filming late last year in a remote village off of the Amazon river, and the project was completed this year. The film stars Daryl Sabara, Lorenza Izzo (Aftershock), Ariel Levy (Aftershock), Aaron Burns, Magda Apanowicz (Caprica), and Sky Ferreira.
Expect a trailer to drop very soon for the film and stay tuned for more on Yell! Magazine.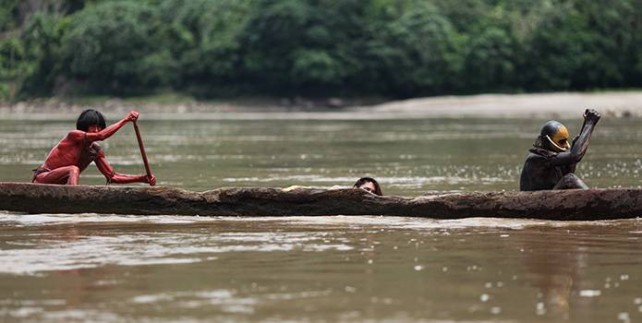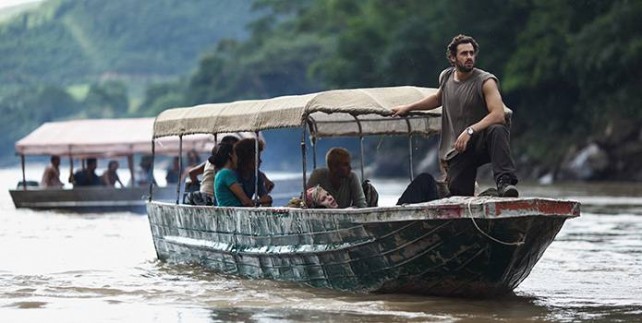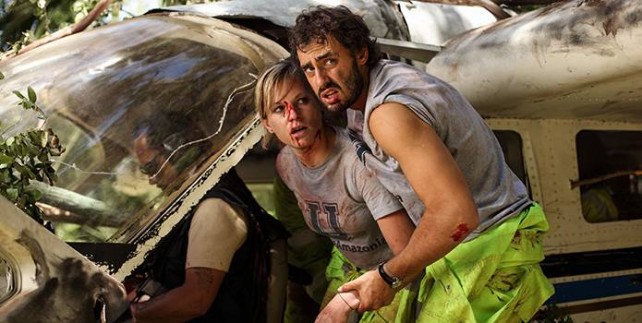 About The Green Inferno
How far would you go for a cause you believe in? In horror-master Eli Roth's terrifying new film, a group of college students take their humanitarian protest from New York to the Amazon jungle, only to get kidnapped by the native tribe they came to save: a tribe that still practices the ancient rite of cannibalism, and has a healthy appetite for intruders.