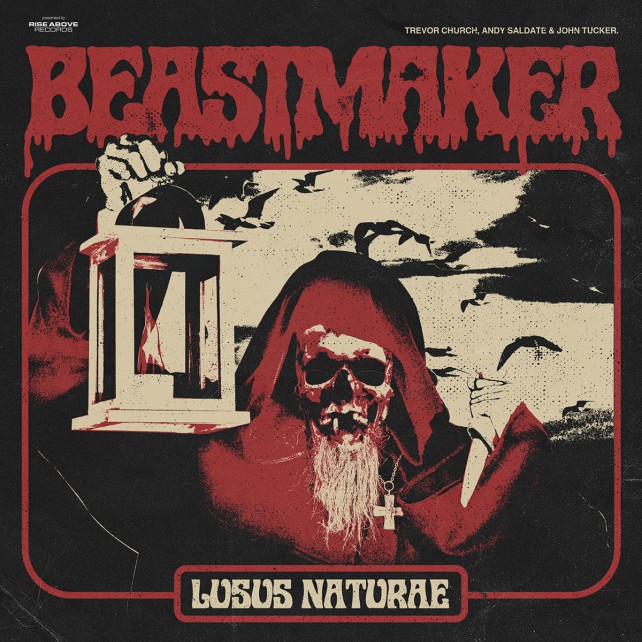 This is some killer, classic sounding psychedelic doom metal. The sound is just impeccable. Of course I'm talking about the debut album from Beastmaker, Lusus Naturae. The album will be unearthed on March 25th, but you can stream it in full over at BloodyDisgusting.com.
About the album, singer/guitarist Trevor William Church states:
In a world of pop music we are freaks. We do everything completely opposite of what the current formula of doing things is. We recorded and produced everything ourselves with no outside influences. We play a style of music that is underground. We are all freaks of nature. When you think differently and do things unconventionally, you are an outsider. We wanted to bring a natural essence back into music the best way we could in a digital world.
Honestly, while Beastmaker is about as far removed from pop music as it can be, the occult/doom metal sound that is so popular today is definitely present here, however, Beastmaker deliver it with a rare sincerity.
Pre-order the album here.
Rock Hard \m/