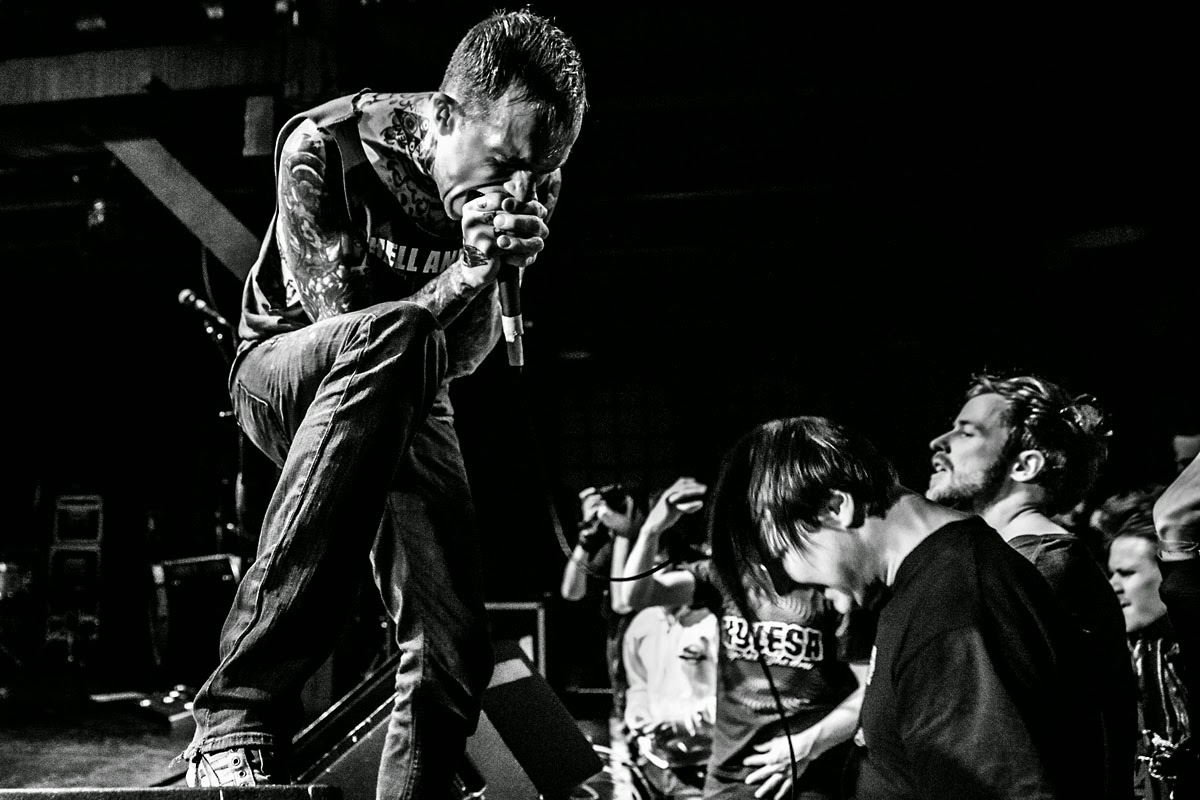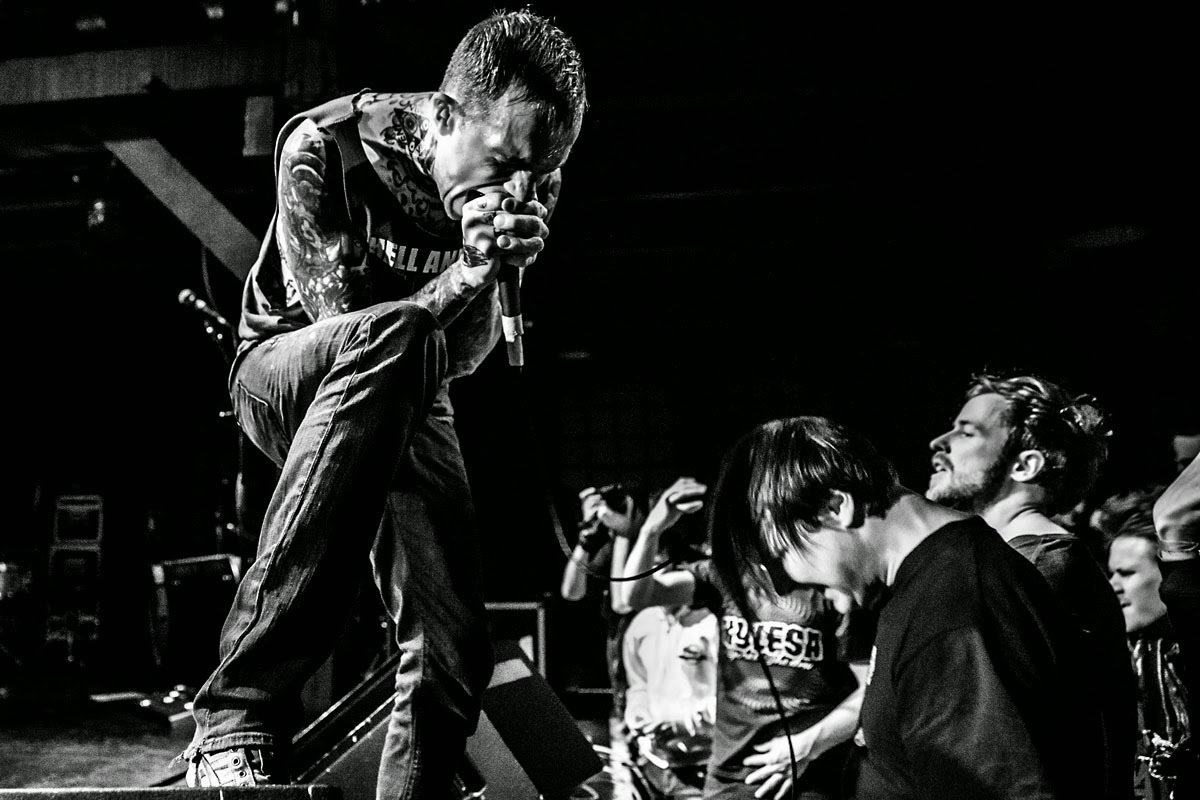 "Reptilian," the new single from Boston-based heavy-music innovators, Converge, was unleashed last week. The tension-building track appears on Converge's forthcoming album, The Dusk in Us, which will be released on November 3rd, via Epitaph and Deathwish.
The atmosphere at the track's outset is peaceful, but also beyond this life. With a slight Middle-Eastern vibe, there's also a supernatural element to the tone. But this is a fleeting moment, as the intensity quickly jumps up to 10 once the riffing and drumming kicks in. Word is that "Reptilian" is a prime example of what to expect on The Dusk in Us, Converge's ninth full-length and first in five years.
Check out the track on this page and comment your thoughts below.
Featuring vocalist Jacob Bannon, guitarist Kurt Ballou, bassist Nate Newton, and drummer Ben Koller, The Dusk in Us arrives as the follow-up to Converge's acclaimed 2012 album All We Love We Leave Behind.
Pre-orders for The Dusk in Us are available here.
The Dusk in Us Tracklist:
1. A Single Tear
2. Eye of the Quarrel
3. Under Duress
4. Arkhipov Calm
5. I Can Tell You About Pain
6. The Dusk in Us
7. Wildlife
8. Murk & Marrow
9. Trigger
10. Broken by Light
11. Cannibals
12. Thousands of Miles Between Us
13. Reptilian
Rock Hard \m/