Deep in the Wood (2017) – Trailer from Uncork'd Entertainment on Vimeo.
The unnerving Deep in the Wood, from writer/director Stefano Lodovichi, premieres On-Demand June 13th, from Uncork'd Entertainment. The synopsis below really doesn't do the trailer justice, which you can find right on this page.
Deep in the Woods
Tommi, a four-year-old child, disappears during an annual Krampus festival. Five years later, a child was found nameless and without documents. DNA matches — he is Tommi. Manuel, the father, can finally embrace his son. The mother, Linda, however, cannot adapt to the new situation. As suspicion digs inside her: What if that child is not really her son?
There is something wrong with their son.
Filippo Nigro, Camilla Filippi, Giovanni Vettorazzo, Teo Achille Caprio, Stefano Pietro Detassis, Maria Vittoria Barrella, Roberto Gudese, and Luca Filippi star in "a terrifying horror movie to scare yourself senseless with," (Recombu.com) from Stefano Lodovichi.
The DVD will be available September 27th.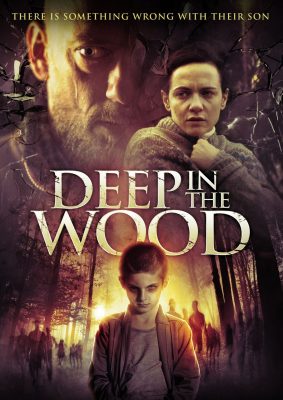 Rock Hard \m/