Classic Italian thrash metal band, Extrema, will release their new offering, The Old School EP, this Friday, May 27th, via Punishment 18 Records. The EP features five tracks originally written during the band's heyday – primarily unheard, as-finished recordings until now. The Old School EP is available for pre-order now on CD, limited-edition vinyl (only 250 copies available), and iTunes digital versions.
In anticipation of this week's album release, Extrema has revealed their track, "Child Abuse," via PunkNews.org.
States guitarist Tommy Massara:
'Child Abuse' is another track from our past production that never ended [up] on an album, there is a really old version on our demo tape *Rehearsal 1989 that I found, the same as all of the tracks on this EP. We wanted to finally record all of them for our official discography. I've always been pissed that we never recorded them before because even today, these songs are timeless – they don't sound old. This song has a strong lyric, the title says everything.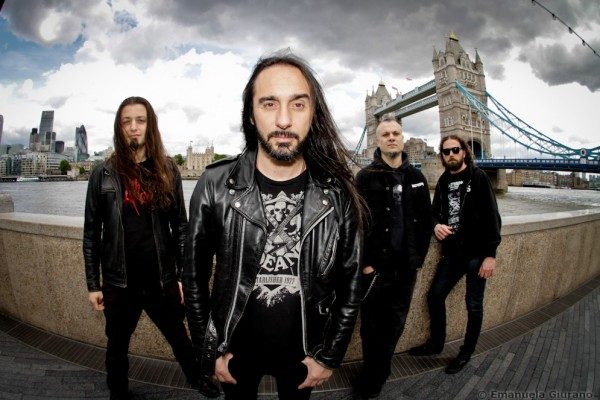 The Old School EP embodies the spirit, immediacy, and brutality of the years in which its tracks were originally written, accented by fresh, pummeling production. Recorded last year at Fear Studios in Alfonsine (Ravenna, Italy) with The Seed of Foolishness producer Gabry Ravaglia, these tracks do not just prompt the "old school" cliché — they are the real deal — recorded in classic brutal fashion with only minimal writing tweaks.
All five tracks were originally written in 1987, shortly after the release of Extrema's We Fuckin' Care EP. Only one of these songs saw the light on an album – "Life" was originally released in 1993 on the band's first full-length album Tension at the Seams. The track has been re-recorded for The Old School EP in addition to tracks the band is known for performing live-only or releasing as raw demos on rare tapes, including "Child Abuse," the instrumental "M.A.S.S.A.C.R.O," "Tribal Scream," and "Carcasses." The idea came to guitarist Tommy Massara while tidying Extrema's audio archives. He began listening to a tape on which there were no notes or text records of any kind.
In addition to those tracks, The Old School EP will feature two bonus tracks, including live versions of "Life" and Motörhead's "Ace of Spades," both recorded in Rome, Italy.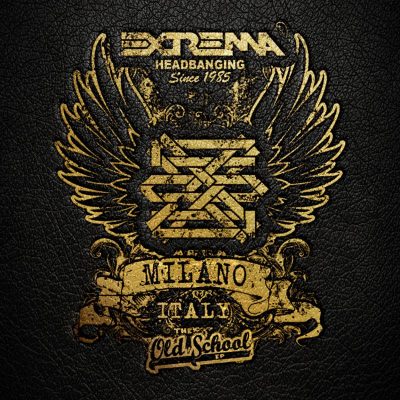 The Old School EP marks the band's first recording session with new drummer Francesco La Rosa, who recently replaced Paul Crimi on drums. It will be clear why his nickname is "Frullo," which means "whipper" in English!
Rock Hard \m/