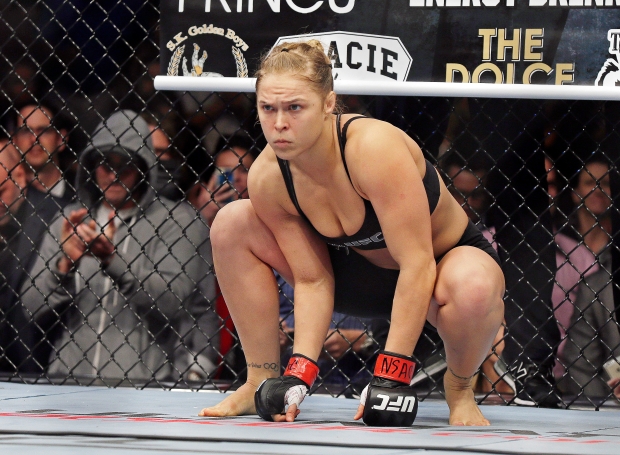 For those of you wondering what's happening with Ronda Rousey outside of the UFC won't be surprised to hear the former women's bantamweight champion just inked a lucrative deal with Lifetime network to star in three upcoming movies.
According to Deadline, Rousey's new films will reflect her passions about empowerment, which has been very present throughout her professional MMA career in the UFC. Rousey hasn't been busy promoting herself in the UFC lately since it appears like her focus has shifted over to movie and television deals. It's fair to say her career after her loss to Holly Holm is healthier than ever. Rousey lost the belt early in the second round at UFC 193 in November 2015 by knockout. Holm landed a clean kick to the neck, ending Rousey's three-year reign as champion.
At the moment, Rousey is expected to return in the UFC around November or December. There's still no official word on who her opponent will be, but she will be fighting for the title, according to UFC President Dana White.