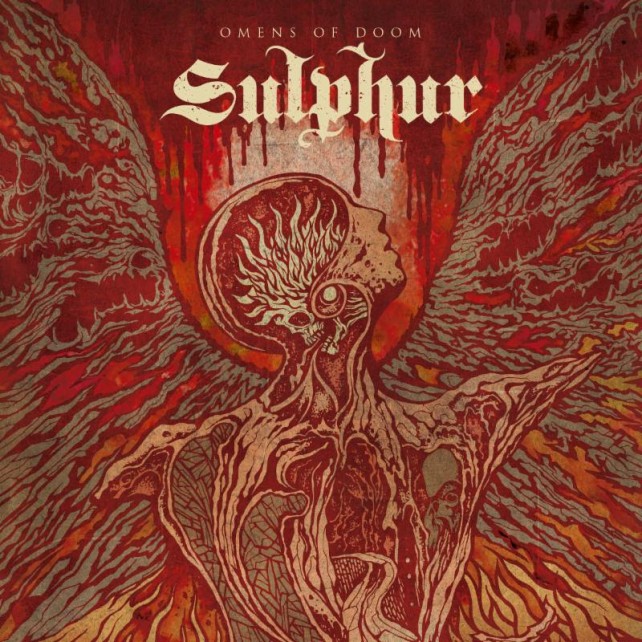 Norwegian technical blackened death legion, Sulphur (which features past and present members of Gorgoroth, Aeternus, Enslaved, Vulture Industries, and more) will unleash their Omens of Doom full-length in North America this Friday, April 15, 2016, via Dark Essence Records. You can stream the album in full over at Sulphur's Bandcamp page, and no doubt you'll quickly realize that there's a lot more to this album than typical genre fodder. There's a whole tapestry of elements, not the least of which is great songwriting and wicked tones in the instrumentation.
Order Omens of Doom here.
Already available on European soil, with Omens of Doom Sulphur traverses the twilight between bestial and the epic. Their first full-length offering since 2009's lauded Thorns In Existence, Omens of Doom was captured again at Conclave and Earshot Studios with longtime collaborator Bjørnar E. Nilsen (Taake, Helheim, Vulture Industries) and mastered by Herbrand Larsen (Enslaved, Gorgoroth, Audrey Horne) resulting in seven tracks that at once conjure the soundtrack of imminent destruction and the soundscape of the aftermath.
Rock Hard \m/