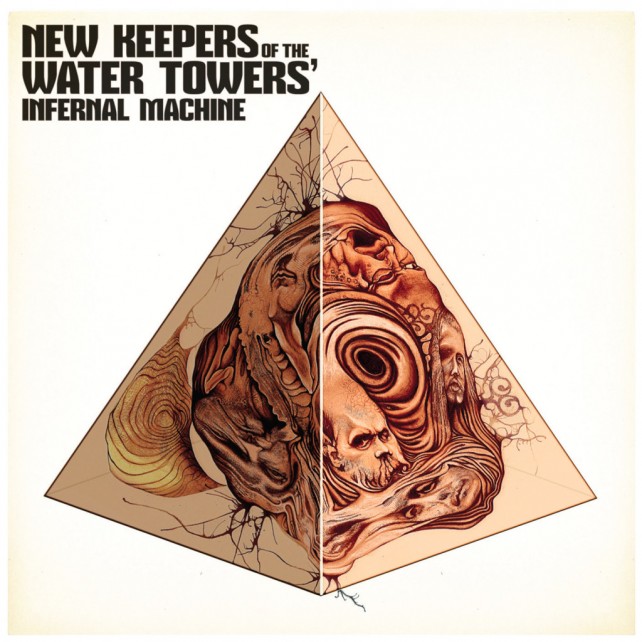 Infernal Machine, the impending release from Swedish progressive space rock faction New Keepers of the Water Towers is currently streaming in it's odyssean entirety at Revolver Magazine. The stream comes in advance of the album's official North American release on April 1st, via Listenable Records.
If you've made your way to the stream, I'm sure that you can tell the album speaks for itself, but here is what some others are saying of the work:
"Sweden's New Keepers of the Water Towers' fourth album is another amazingly psychedelic trip through the cosmos," issues the Sludgelord of Infernal Machine. "Mixing the influences of heroes such as Pink Floyd and King Crimson along with modern day prog masters such as Opeth and Steven Wilson is not an easy trick, but New Keepers… pull it off excellently." Calling Infernal Machine, "their most textured and expansive work yet," The Obelisk elaborates, "The band have been on an outward push since 2011's The Calydonian Hunt followed their rawer 2009 debut, Chronicles, but along with aligning themselves to Listenable in 2013 for the release of their third LP, The Cosmic Child, the band also took a corresponding stylistic leap into progressive psychedelia, basking in Floydian contemplations and spacious heft, and Infernal Machine is very much born of that same tradition. The difference is in the amount of the cosmos that the lineup of vocalist/guitarist Rasmus Booberg, drummer/vocalist Tor Sjödén, guitarist/vocalist Victor Berg, bassist Björn Andersson, and keyboardist Adam Forsgren cover over the seven-track/forty-five-minute span of Infernal Machine, and in the precise manner by which they control the linear flow between and throughout the songs. Clearly intended to be taken in its entirety, Infernal Machine has standout moments, but each one of them feeds into an overarching impression of the whole, and New Keepers of the Water Towers make themselves at home working in such a grand scope." While Sea Of Tranquility notes, "Infernal Machines is a very solid album, complete with ominous, menacing passages and an overall creepy vibe…," and recommended, "for any fan of dark prog and psychedelic space rock."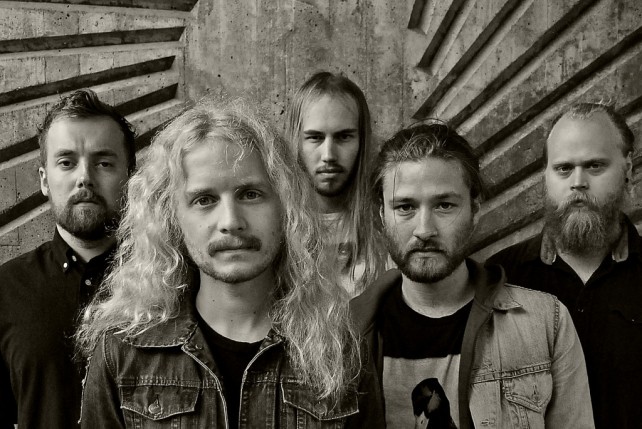 Attempting to label New Keepers of the Water Towers feels futile. This Stockholm-based five-piece has grown at such a consistent pace since first forming in 2006 that pigeonholing their unique sound is immediately outdated with each passing album.
New Keepers of the Water Towers' Infernal Machine will be available in North America on April 1, 2016, with pre-orders available here.
Rock Hard \m/