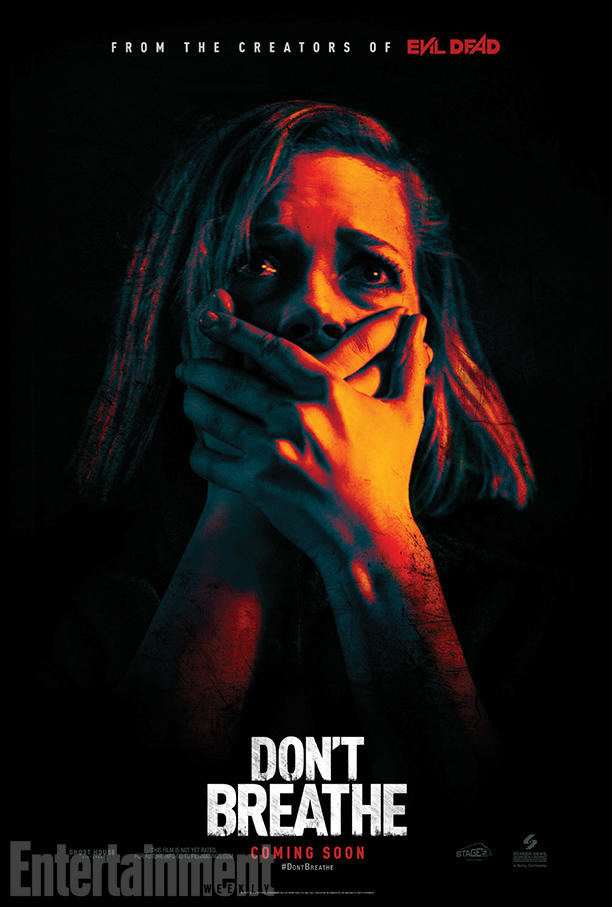 It sounds like director Fede Alvarez isn't a one-trick pony. His new film titled Don't Breathe premiered at midnight on Friday at SXSW, and by the sound of reactions, fans absolutely loved it!
Don't Breathe has been under the radar for quite some time now, but expect that to change now that people got a good taste of Alvarez's second horror feature. Apparently, it's "absolutely wonderful" and "fucking awesome", according to Bloody Disgusting. Based on what they said, Don't Breathe is an unpredictable movie experience that horror hounds will enjoy. We haven't even seen the film yet, and I'm already honored to say the Alvarez nailed it.
There's no trailer for the film yet, however, you can at least get an early tease with the poster right above. Are you curious to see Don't Breathe in theaters now? If so, then keep your eyes wide open for it this summer.
Ghost House Pictures and Screen Gemson plans to release it on August 26th, 2016.