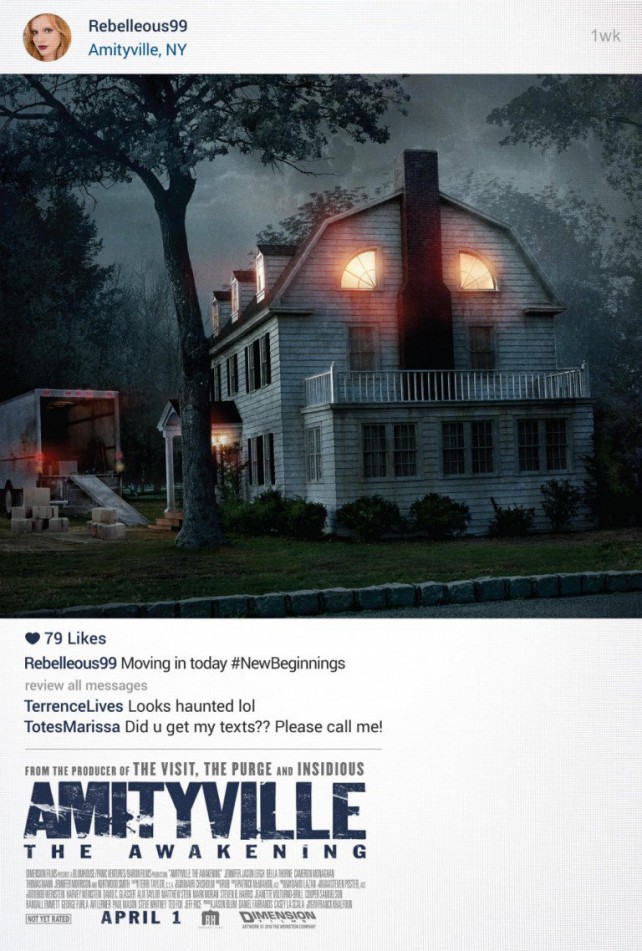 It appears like the haunting has never really left the infamous Amityville house on Ocean Avenue. A strange phenomena begins to occur inside the house again after a new family moves in and Belle (Bella Thorne) quickly suspect's her mother is hiding the truth of the house's bloody history.
Amityville: The Awakening, is a revival of the popular franchise and a modern twist on the classic horror film. It was directed by Franck Khalfoun (Maniac) and produced by groundbreaking and top horror producer Jason Blum of Blumhouse Productions. The film stars Jennifer Jason Leigh, popular young actress Bella Thorne and up and comer Cameron Monaghan.
Ahead of the films theatrical release on April 1, 2016, The Weinstein Company has revealed a new Instagram-inspired poster for Amityville: The Awakening.
Are you ready to get spooked out again?
---