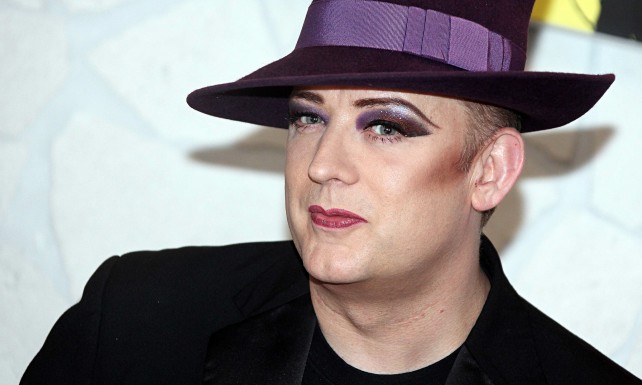 Tributes have poured in over the last month for the wild and inventive pop star David Bowie, who influenced so many musicians in their own careers. Changing his sound and even persona on a regular basis, Bowie has left a deep impressions on musicians of many genres, especially the legend in his own right, Boy George.
Having reached national and international acclaim through his work with British pop group Culture Club, Boy George has made an impact on the British and worldwide music scene with his own solo career as a live performer and DJ, available for booking for both types of performance through MN2S Booking Agency in London. Well known for his own distinctive appearance, Boy George thanks David Bowie for giving him the confidence to create his own androgynous persona, commenting that the recently deceased star "looked so theatrical, so larger than life," even "alien."
In addition to inspiring Boy George's image, Bowie, constantly evolving his sound, also had a lasting influence on Boy George's musical output. As such, Bowie has been described as a musical "magpie" in this respect and indeed, Boy George, comments on it thus: "His talent was to take the best and strongest things around him and throw them into the mix and create something unique."
Boy George first fell in love with Bowie's music in 1973, while in the audience at one of the legend's concerts in London, at the Lewisham Odeon. Boy George was struck immediately by Bowie's Ziggie Stardust character, and, at just 11 years old, has since attested to it being "a life-changing and life-affirming event."
As Boy George's own career began to take him to international stardom, he remembers fondly how Bowie recalled the pair's very first meeting at Beat Route Club in Paris, where he likened Boy George's appearance to Klaus Nomi.
Boy George's band, Culture Club, began to ascend to worldwide fame in the 1980s, forming originally when Malcolm McLaren, former manager of the Sex Pistols, offered Boy George to become a member of the group Bow Wow Wow. Not totally to blame, but tensions between Boy George and lead singer, Annabella Lwin, his involvement in the group did not come to much success, and so he left to create his own outfit. Culture Club was formed and so named because of its members' varied cultural backgrounds: Boy George, an androgynous Irishman; ethnically English, Roy Hay, on guitar; black-British bassist Mikey Craig; and Jewish drummer Jon Moss.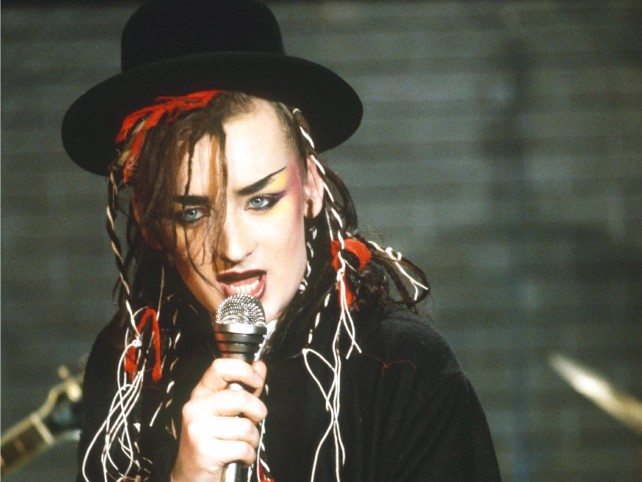 Following the group's dissolution in 1986, Boy George pursued a solo career, but met many challenges along the way. Eventually starting his own label and putting himself out there onto the DJ circuit, and even appearing as a judge on the BBC show The Voice, he also struggled with drug addiction while releasing underground hits in the 1990s.
Although achieving international acclaim himself, Boy George reports that he was nevertheless a bag of nerves when meeting the great Bowie for dinner in New York City in 2005. Despite his apprehension, however, the two got on famously, conversing on topics as varied as Russian art films, English tea, and the TV show EastEnders.
While at school, Boy George favoued outfits inspired by Bowie, which often inviting bullying, and saw the inspirational figure of Bowie as "the light at the end of a very gray tunnel" during difficult times growing up in British suburbia. One lyric in particular comforted him through the period; Ziggie Stardust's "We're painting our faces and dressing our thoughts from the skies, from paradise."
Summing up David Bowie's lasting influence, Boy George stated, "Bowie painted a mythical landscape where otherness and individuality reigned supreme." Having drawn on the legend's huge status in the world of pop music, Boy George has verily reached musical greatness himself, and can be reached for bookings through Boy George booking agent at MN2S Agency.