If you like tattooed women who are into BDSM and maybe perform torture duties for the Federal Government, then maybe this video will turn you on. If that's not the case, and you still get turned on, maybe you're a bigger twisted fuck than you thought.
Whatever floats your boat, but it doesn't change the fact that the Polish death/grind trio, Unborn Suffer, has issued a titillating video for their jugular-targeting track, "Open Defiance," which hails from their fifth album, Nihilist.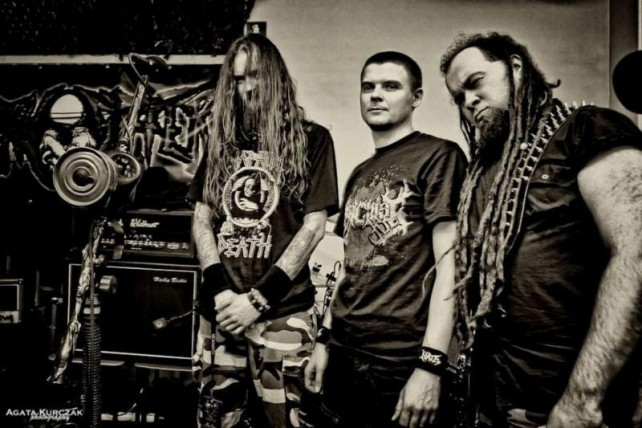 The follow-up to 2012's Unborn Suffer, and the band's overall fifth full album, Nihilist was recorded in late 2014 and early 2015 in local Post Abortum Studio while mixing and mastering duties were taken care of by Szymon Grodzki (Invent Sound). The record surges with 17 tracks of relentless, ultra-brutal death metal soaked in grind elements.
Nihilist is available internationally through Selfmadegod Records, physical merch here and downloads here, and will be available in the U.S. via Earsplit Distro February 19th, with pre-orders here.
Rock Hard \m/