New Jersey is known for things like Bruce Springsteen (great, by the way), Bon Jovi, and Jersey Shore. OK, the Garden State is known for more than that, but that's besides the point, which is, I guess, that it's not exactly a hotbed for hard thrashing heavy metal bands… until now!
Hammer Fight are nearing the March 25th release of their Napalm Records debut, Profound and Profane, and right now the fine folks at Metal Injection are streaming the album's first single, "Target Acquired." The track is a vicious take on old-school thrash metal with modern elements added for good measure. Check it out now! Right now! I guarantee that you'll listen to this one more than once.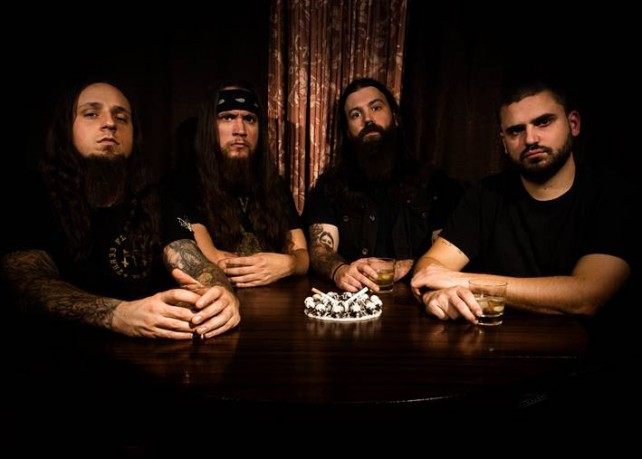 Frontman Drew Murphy commented on the new song:
We couldn't be happier to finally unleash some new music! 'Target Acquired' sums up the general feel of the new album pretty accurately. It's a fast-paced, thrash ripper with lyrical content (most of which I wrote at the liquor store) that is very close to our hearts and we feel most people could relate to. So crank it up, play on 10 and blow your speakers with rock 'n' roll!!"
Pre-order Profound and Profane here.
Rock Hard \m/