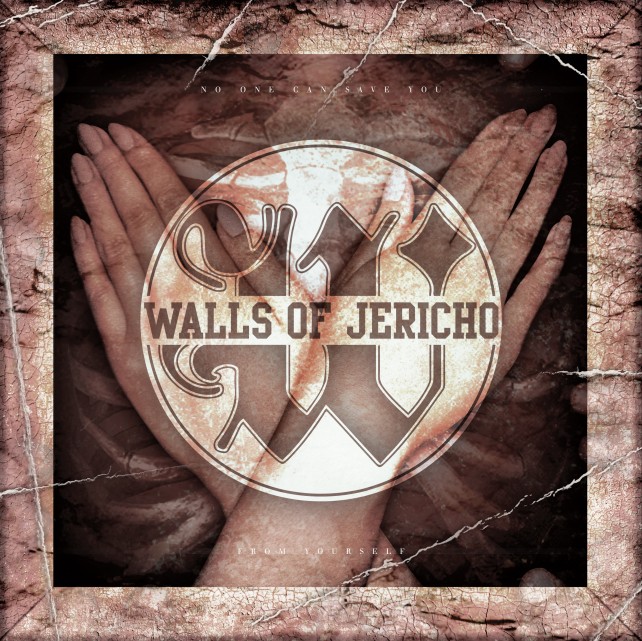 The release of a new Walls of Jericho album is finally close at hand after months of anticipation since learning this past summer that one was on the way. The anticipation could have been tempered had we known the date, but we know that now, as well as the track listing and what the cover will look like! So, what promises to be a reawakening to the uncompromising hardcore sound after an eight year lull in output, Walls of Jericho will release No One Can Save You From Yourself, via Napalm Records, on March 25th.
Front woman Candace Kucsulain on the new record:
Sometimes in life we lose ourselves, and for me it's always been music that's brought me back to who I am and what I love. It's never to late to rediscover yourself. This experience was a reminder to, 'Find what you love and let it kill you'!
The band added that "This record was a long time coming and it seemed it would never come to light, but it did so be ready!"
No One Can Save You From Yourself Track Listing:
1. Intro
2. Illusion of Safety
3. No One Can Save You From Yourself
4. Forever Militant
5. Fight the Good Fight
6. Cutbird
7. Relentless
8. Damage Done
9. Reign Supreme
10. Wrapped in Violence
11. Anthem
12. Beyond All Praise
13. Probably Will
Rock Hard \m/