It's still the Holiday Season, so let's share some music that's suited to the time of year.
In the player above, get a taste of Testament guitarist, Eric Peterson, playing some symphonic heavy metal alongside Canadian Celtic songstress, Leah, in their new track "Winter Sun." It's really a gorgeous track with it's soothing melodies, operatic vocals, and beautifully constructed guitar work.
A testament (no pun intended) to the talents of those on board, the track was written and recorded in just three days. And at the risk of sounding like an advertisement, "Winter Sun" was recorded by five musicians between three different countries, and in order to quickly communicate internationally for free and have the track released by the Holidays, the group incorporated the cross-platform communications app WhatsApp to pen the track.
As veteran yet tech-savvy musicians, Peterson and Leah feel that this new technology is completely revolutionizing the way they can pen tracks efficiently during their hectic schedules.
Peterson states:
Leah and I orchestrated the vocals, drums, guitars, and bass by leaving each other voice messages that you can record and can leave/make decent recordings of clips of music through WhatsApp. Also, the sound quality is sharp enough that you can actually hear the dynamics well. It's truly amazing! It's a free app, so between Canada and Germany and Slovenia, that's some savings for sure! Pretty awesome!
Leah adds:
I'm so excited about how technology has changed the music industry. Suddenly people are able to collaborate from all around the world and produce incredibly high-quality material. The possibilities are endless. Even something as simple as an app on a smartphone has completely revolutionized the way we write music. As a busy artist and mother of five kids, it was vital for me to be able to quickly record my vocal and lyric ideas and literally sing them into WhatsApp and fire it off to Eric in seconds. It made this song entirely possible.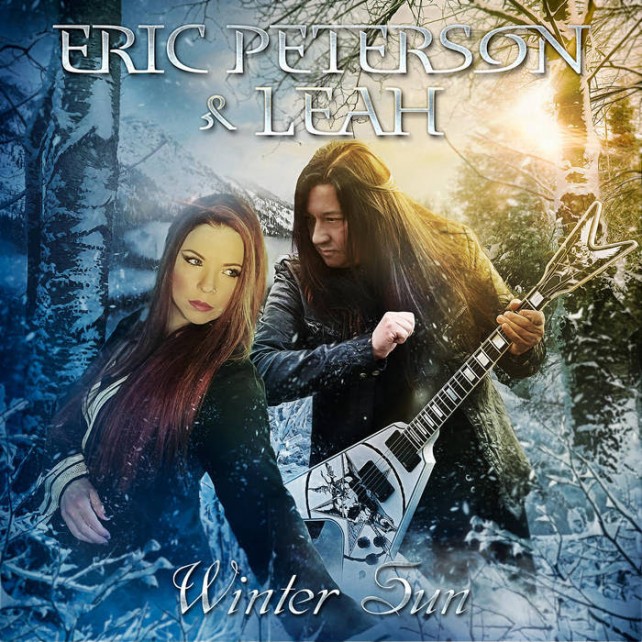 Download "Winter Sun," read the song lyrics, and learn more about Leah at leahmchenry.com.
Rock Hard \m/