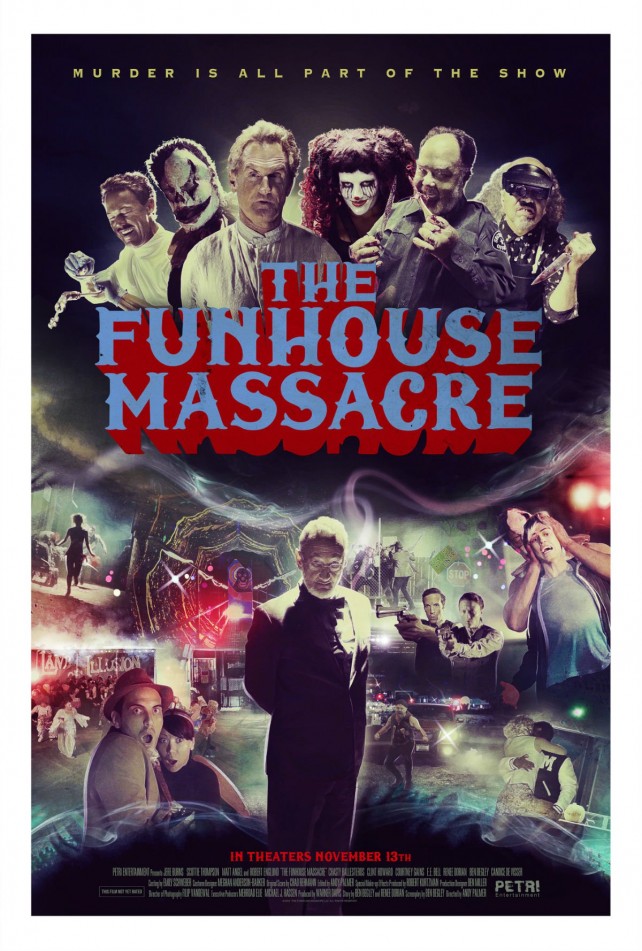 On Halloween night, a group of the most notorious and colourful serial killers in the U.S. escape an asylum and wreak havoc at a giant carnival attraction in The Funhouse Massacre. Ahead of it's theatrical release on November 13th, Daily Dead magazine got their bloody hands on the film's official poster, which features horror icon Robert Englund (A Nightmare on Elm Street) and a few evil bandits.
The horror film also stars Jere Burns, Scottie Thompson, Clint Howard and Courtney Gains. The Funhouse Massacre gained notoriety when it won both Best Feature and Best Special Effects by Robert Kurtzman at it's world premiere at HorrorHound in Indianapolis.
Expect to see a trailer very soon!