Progressive death metal super group, Contrarian, have released a cover of Death's "Nothing Is Everything." Aside from some deeper and less intelligible growls, a "cleaner" guitar tone, and a "better" recording, this is a pretty honest and brutal cover.
The track can be found on Contrarian's forthcoming debut album, Polemic, which is scheduled for release on November 20th. Album pre-orders can be made here.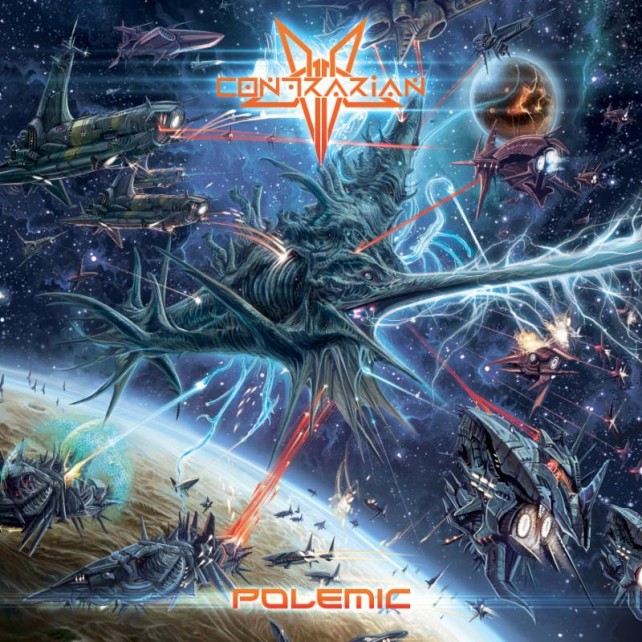 Contrarian boasts members drummer George Kollias (Nile), guitarists Brian Mason (Sulaco) and Leon Macey (Mithras), and vocalist Cody McConnell (Goemagot), alongside guitarist Jim Tasikas and bassist Ed Paulsen, both from the New York-based progressive metal fusion act Delirium Endeavor. Tasikas commented on the cover track:
The following cover of Death's 'Nothing Is Everything' is a tribute to the memory of Chuck Schuldiner and, as described in the lyrics, to those who have suffered at the hands of mental illness such as many forms of depression, Alzheimer's, and Parkinson's. The band went to great lengths to authentically recreate this song off Death's Individual Thought Patterns, which many consider their most groundbreaking and progressive release to this day. The solo on this track was dissected and reconstructed by guitarist Brian who was also the primary architect in pre-engineering the overall guitar sound on Polemic.
And, of course, don't forget to check out the Death original:

Rock Hard \m/