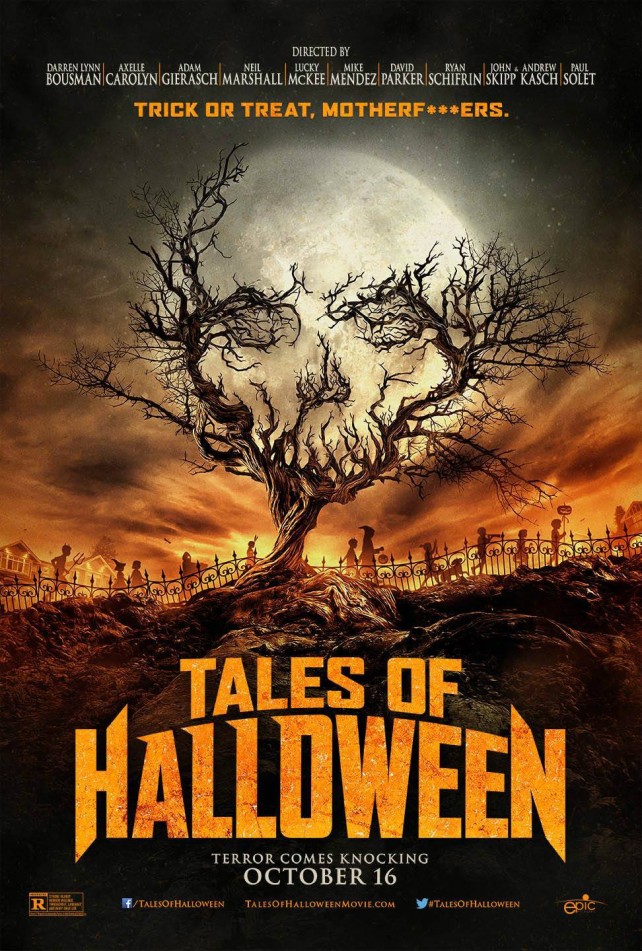 Directed by some of the finest genre directors, Tales of Halloween, is the newest horror anthology to come knocking on your door this festive season, which will unlock ten interlocking segments that take place in a small American town whose denizens are terrorized by ghouls, aliens, and killers one Halloween night.
Ahead of it's anticipated release on October 16th, Epic Pictures Group has unveiled a brand new poster for the film to help hold viewers over until the big release date.
Enjoy and spread the word on horror!