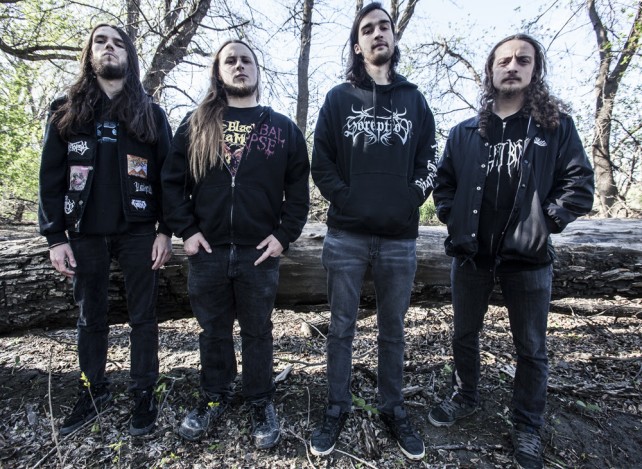 Producing technical groovy death metal rooted in musical duality and lyricism, Winnipeg, Manitoba's Inverted Serenity is streaming their new single "Breath of Life" off their upcoming album, Integral, which is due out on October 9th. Integral is the follow-up to Inverted Serenity's 2013 debut, Manifestation of Eternity In a World of Time.
Stream "Breath of Life" on Inverted Serenity's Bandcamp page.
The band commented about the track:
This track is the longest on the record and is definitely one of the most impressive songs structurally. Beginning with a doom inspired riff that picks itself up into an uplifting proggy type groove which then unexpectedly turns itself into an atmospheric black metal passage is just one of the many interesting changes the song paints itself into. This is also the first track that we as a band chose to include clean group vocals with pan out really smoothly with the dissonant acoustic guitar riff written by Tomas a few years prior. The theme discussed in the lyrics is based upon balancing of mind as it increasingly unfolds itself unto the realization that it is the observer of all that is. Through the process knowing the rhythmic balanced interchange of natures polarity (inhalation/exhalation), the endless unfolding is fully expressed.
Album pre-orders can be made here.
Rock Hard \m/