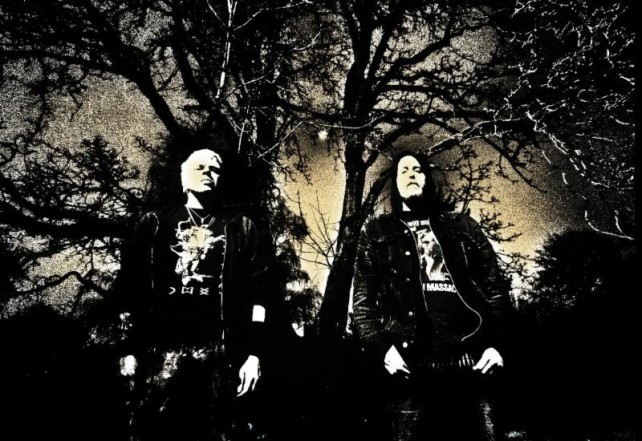 The first track from Nightfell's anxiously awaited second LP, Darkness Evermore, has been issued ahead of its looming September 11th street date via 20 Buck Spin. Head on over to Cvlt Nation to stream the damage of "Rebirth."
Pre-order digital versions of Darkness Evermore here. 20 Buck Spin will issue Darkness Evermore on CD and digital platforms on September 11th, and the 12″ LP on October 23rd.
About Nightfell:
Portland-based duo Nightfell is comprised of Todd Burdette (Tragedy, His Hero Is Gone, Warcry) and Tim Call (Aldebaran, Mournful Congregation, Sempiternal Dusk, Saturnalia Temple), who here forge their harsh, epic, and wholly different delivery than any of their prior or current bands. Surging with bleak viewpoints lyrically, matched by the seething aggression of each song's brooding misery, the follow-up to their 2014-issued The Living Ever Mourn displays Nightfell's wrath in an even more slickly deployed state. On the potent Darkness Evermore, the duo unloads a more than 40-minute deluge of new material through 6 demoralizing new tracks recorded and mixed at Red Lantern Studios by Evan "Maus" Mersky, mastered by Brad Boatright at Audiosiege, and bearing cover art paintings by Carl Auge of His Hero Is Gone.
Rock Hard \m/