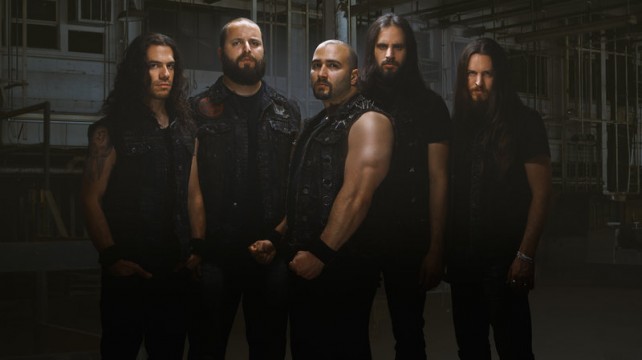 This is what modern, thrashy heavy metal should sound like. Not a revivalist's vision, although that's pretty damn cool too, but not completely trying to reinvent the wheel either. It's familiar, yet original. The blending of anthemic vocals and black metal screams, the merging of blast beats and traditional metal sounds… yes, this is Hammercult.
On September 4th, Hammercult will release their third full-length album, Built for War, and right now you can bludgeon yourself to the latest track to be released, "Rise of the Hammer." Just point yourself to NPR where the track can be streamed to your heart's content.
If you want more of Israel's Hammercult, check out their previously released track, "Spoils of War."
Obviously, both tracks come from the upcoming album Built for War, which can be pre-ordered here.
Rock Hard \m/