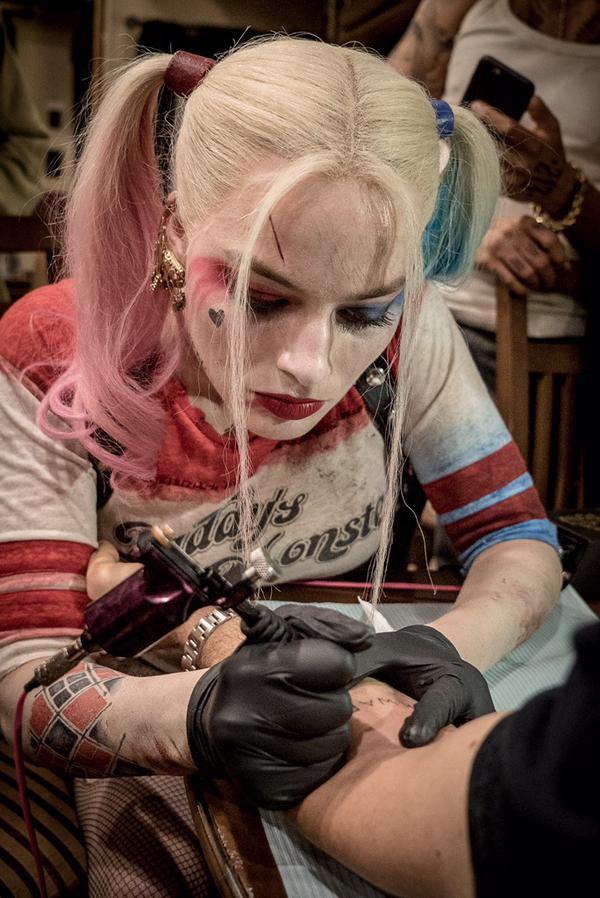 In Suicide Squad, the U.S government regroups a team of incarcerated death row supervillains to undertake high-risk black ops missions in exchange for commuted prison sentences. Also known as Task Force X, the team is outfitted with Deadshot, The Joker, Harley Quinn, Killer Croc, Enchantress, Katana, and many more villains from the DC Comics universe.
Margot Robbie will be playing Harley Quinn (pictured above), and it appears like she enjoys doing tattoos. In the image, she is inking a "SKWAD" tattoo on someone's arm in Harley's Tattoo Parler Parlour. Perhaps, a new member of the team?
We'll find out who when Suicide Squad hits theaters on August 5, 2016.