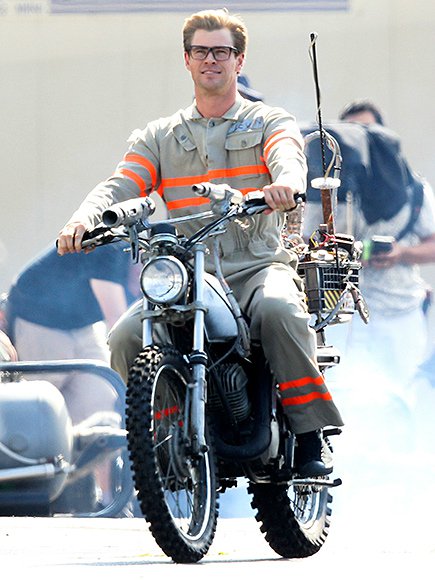 The new Ghostbusters reboot is an all-female cast of paranormal exterminators. Melissa McCarthy, Kristen Wiig, Kate McKinnon and Leslie Jones are tied to play the heroes this time around. However, Chris Hemsworth will play the receptionist, answering the phone for the Ghostbusters when demon spirits wreak havoc in Boston, Massachusetts. In a first-look image, it actually looks like Hemsworth won't be sitting behind the desk the entire runtime. He has a motorbike rigged up with high-tech equipment to possibly capture ghosts on his own.
Besides Hemsworth, Bill Murray is also rumored to make a return in the reboot, and we really hope he will appear as Dr. Peter Venkman.
Ghostbusters 3 is scheduled to hit theaters on July 15, 2016.