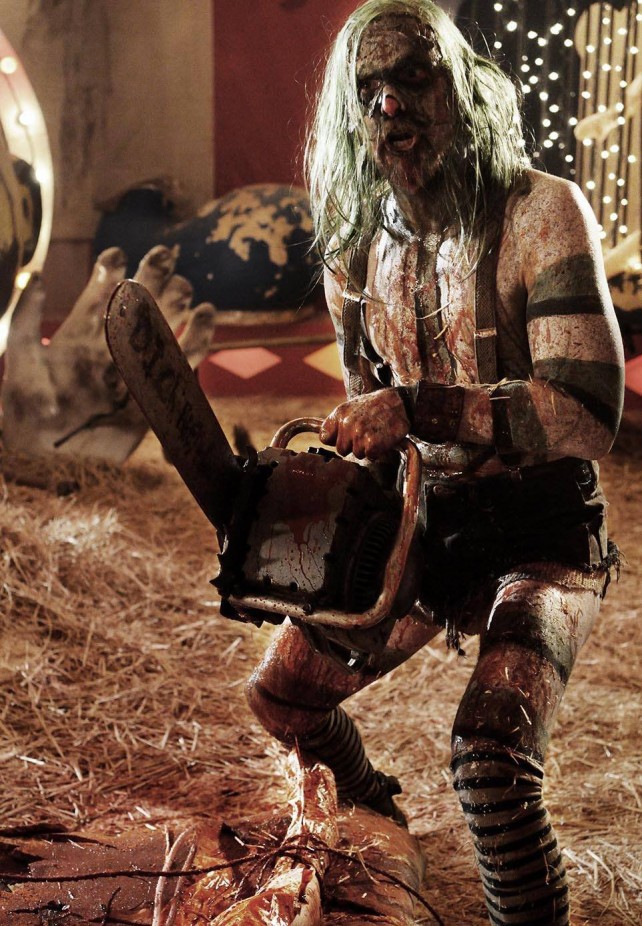 This new brutal photo is your first look at Lew Temple as Psycho-Head holding a chainsaw in Rob Zombie's upcoming Halloween-set horror film. It was revealed on Monday via Rob's Facebook page.
Psycho-Head is a real mean piece of shit best described in his own words… 'count yourself lucky you got fucked by the best!'
As many of you should already know by now, the film is called 31. It is the story of five random people kidnapped on the five days leading up to Halloween and held hostage in a place called Murder World. While trapped inside this man-made hell, the five strangers must survive playing the most violent game known to man.
Zombie's 31 was acquired for North American distribution by Alchemy in April. A release date is expected to be announced very soon. So stay tuned to Yell! Magazine.