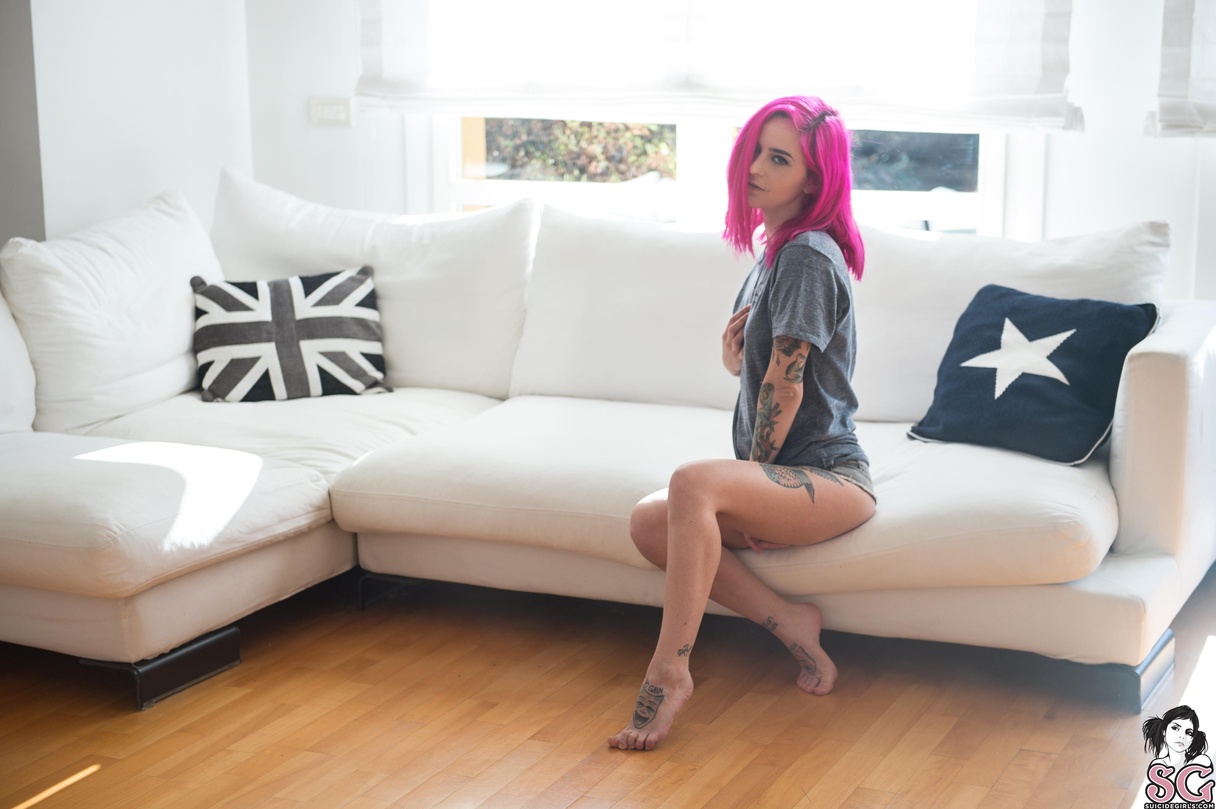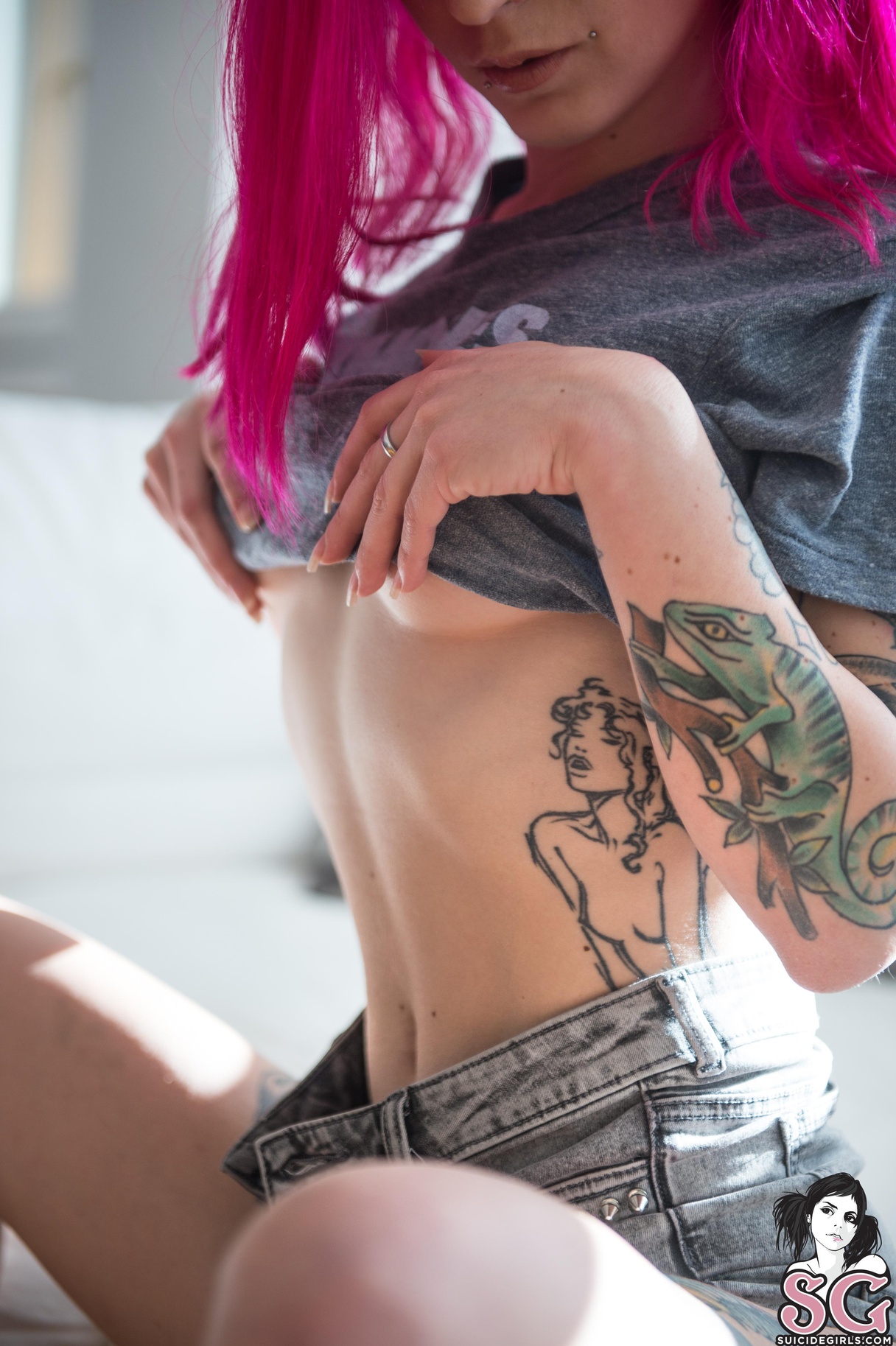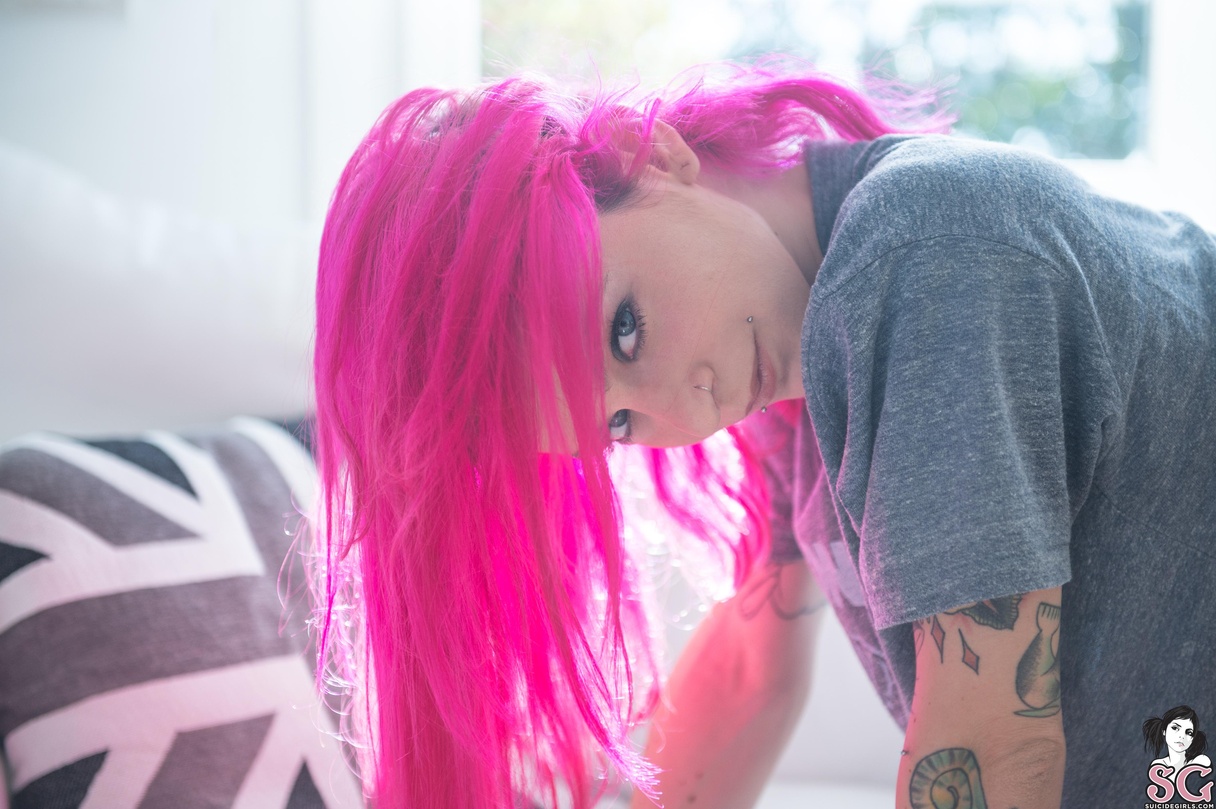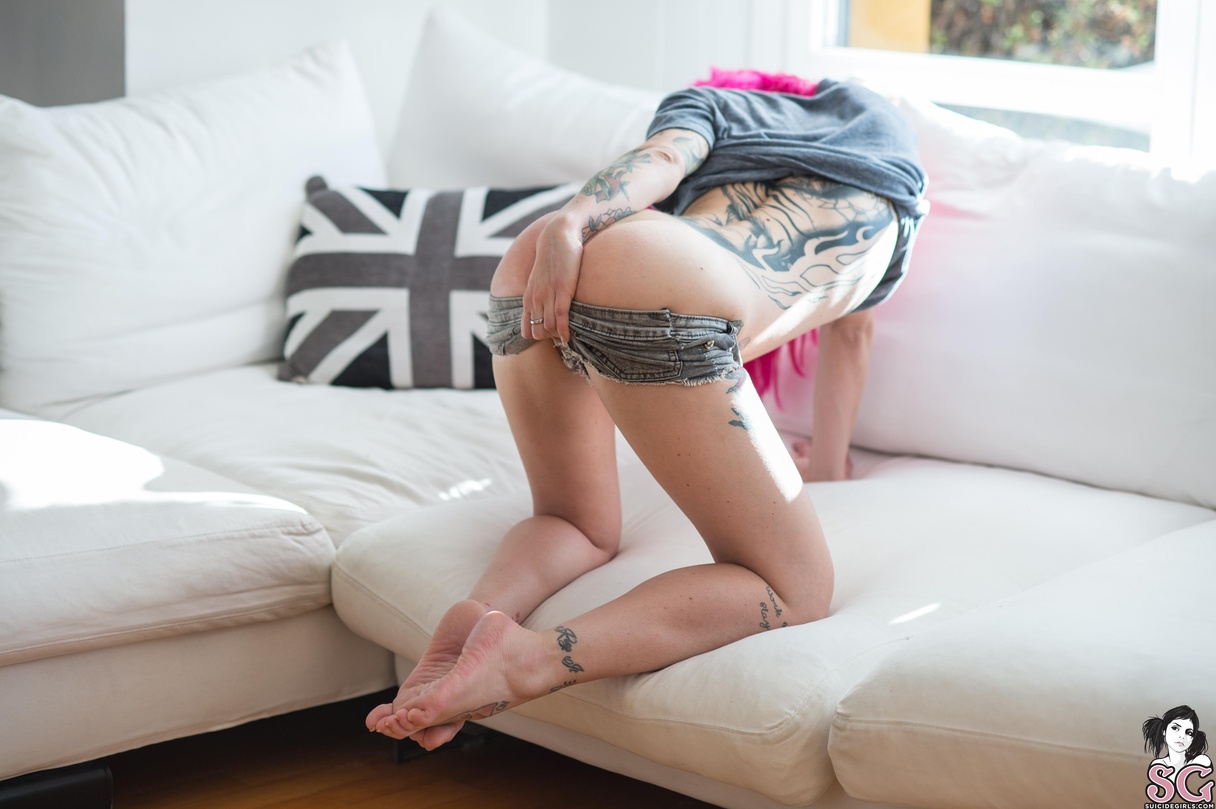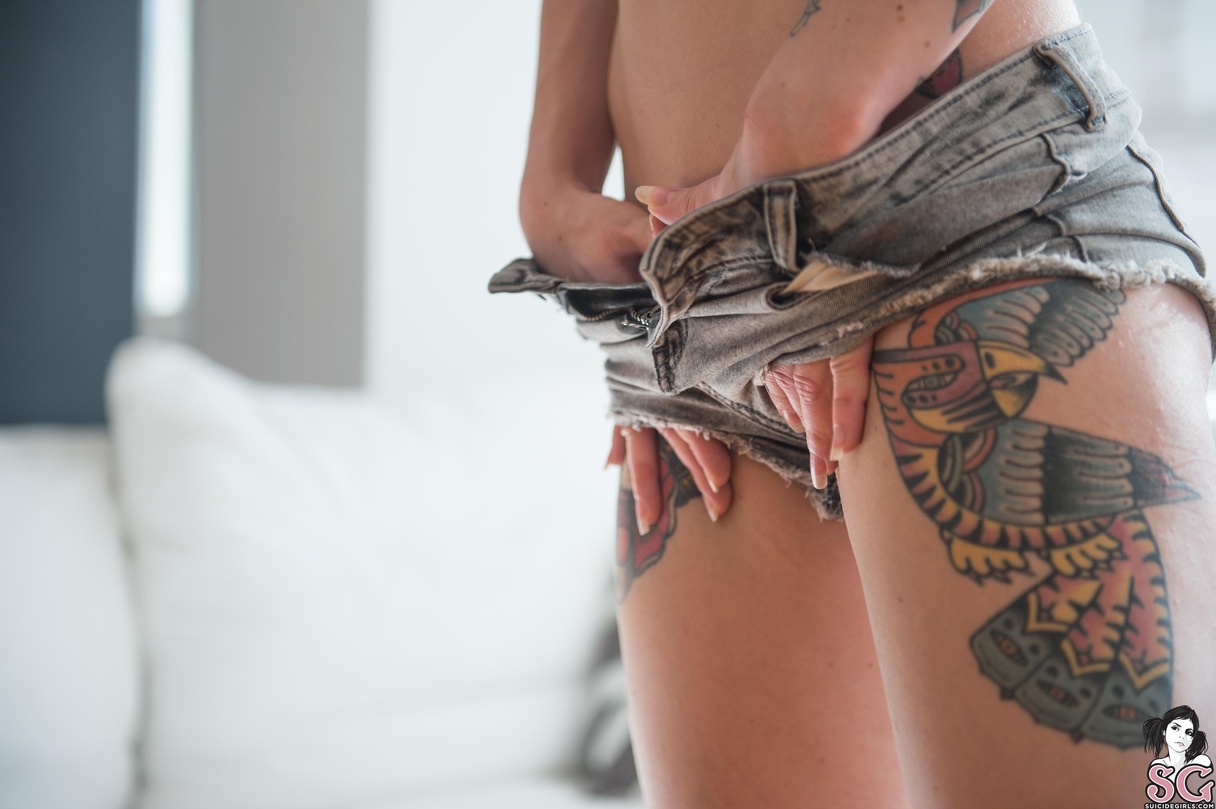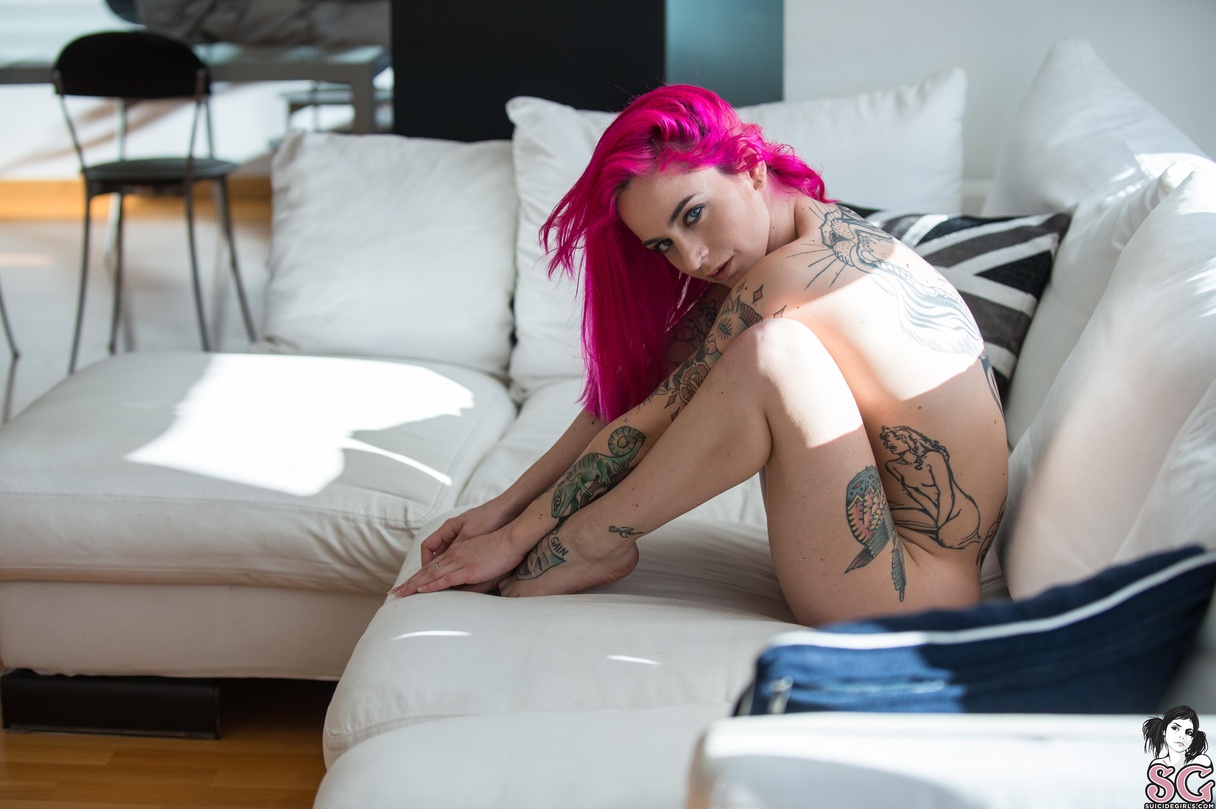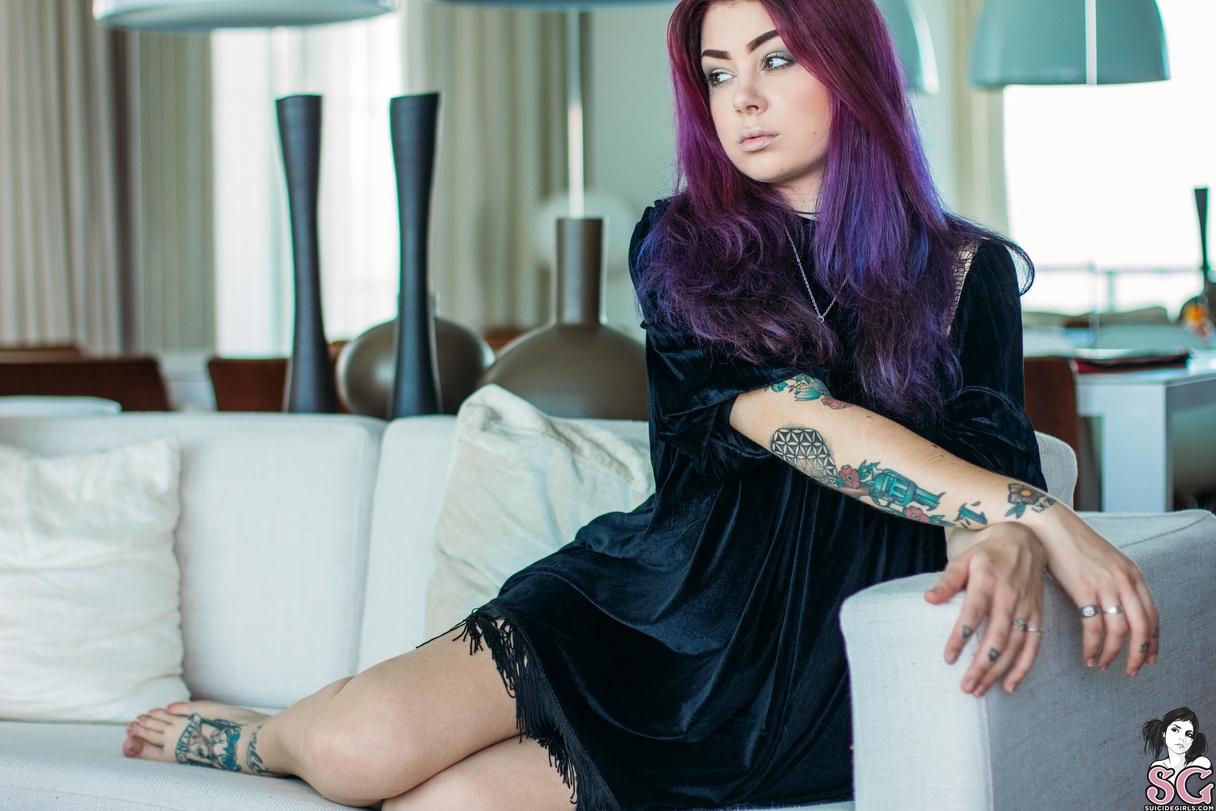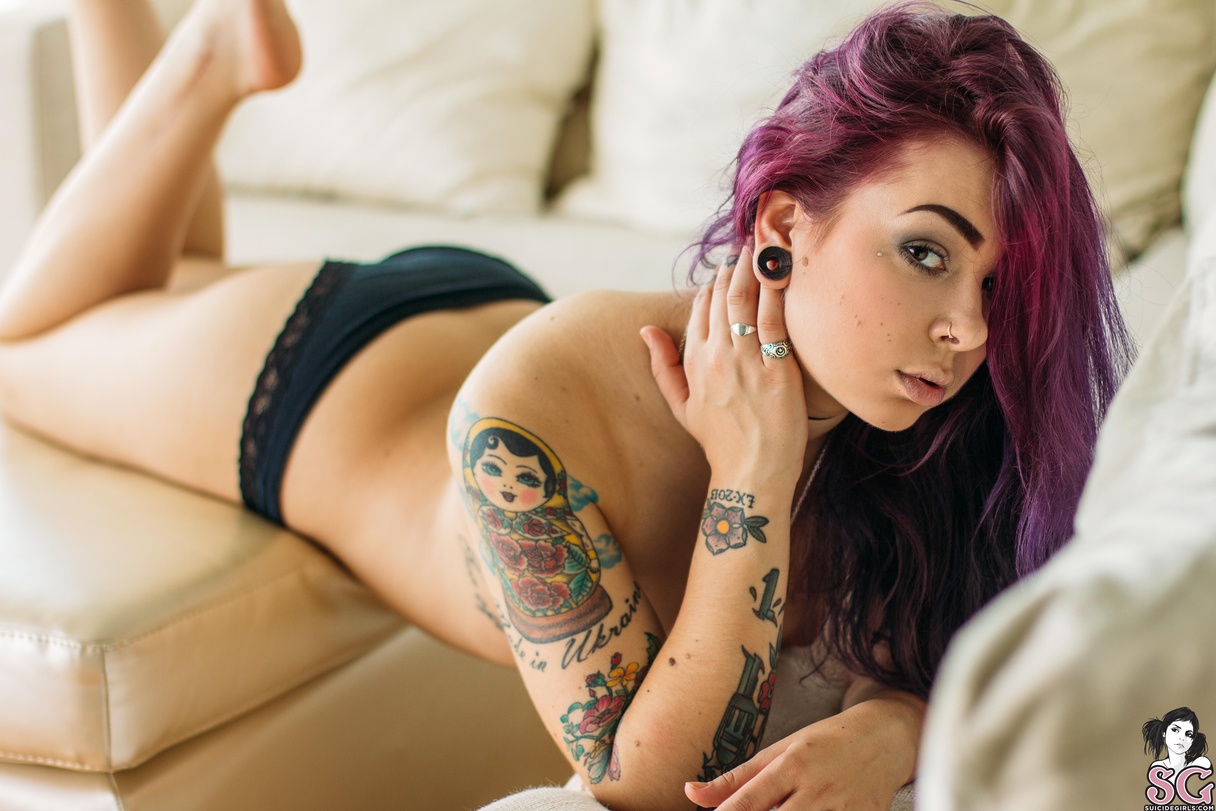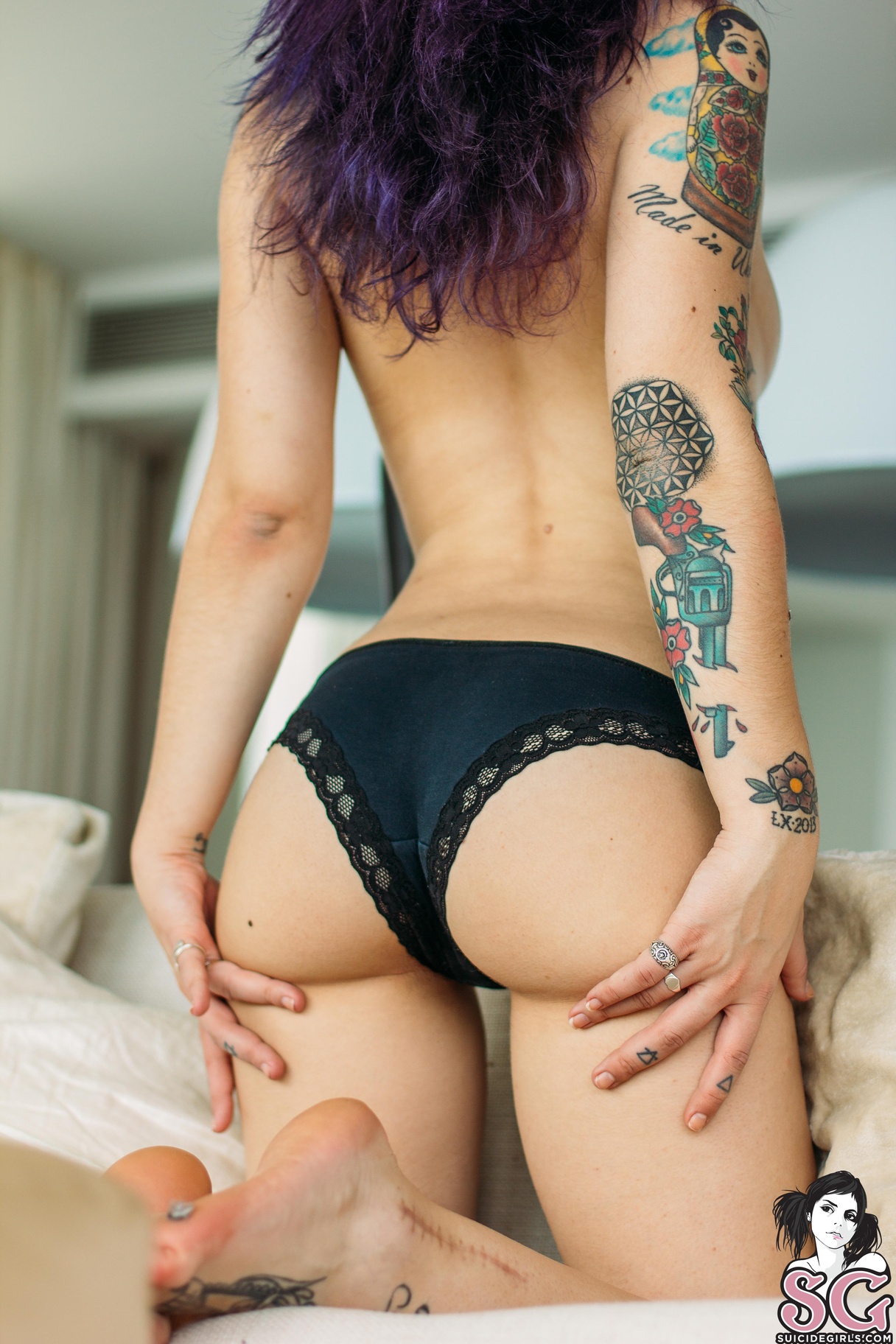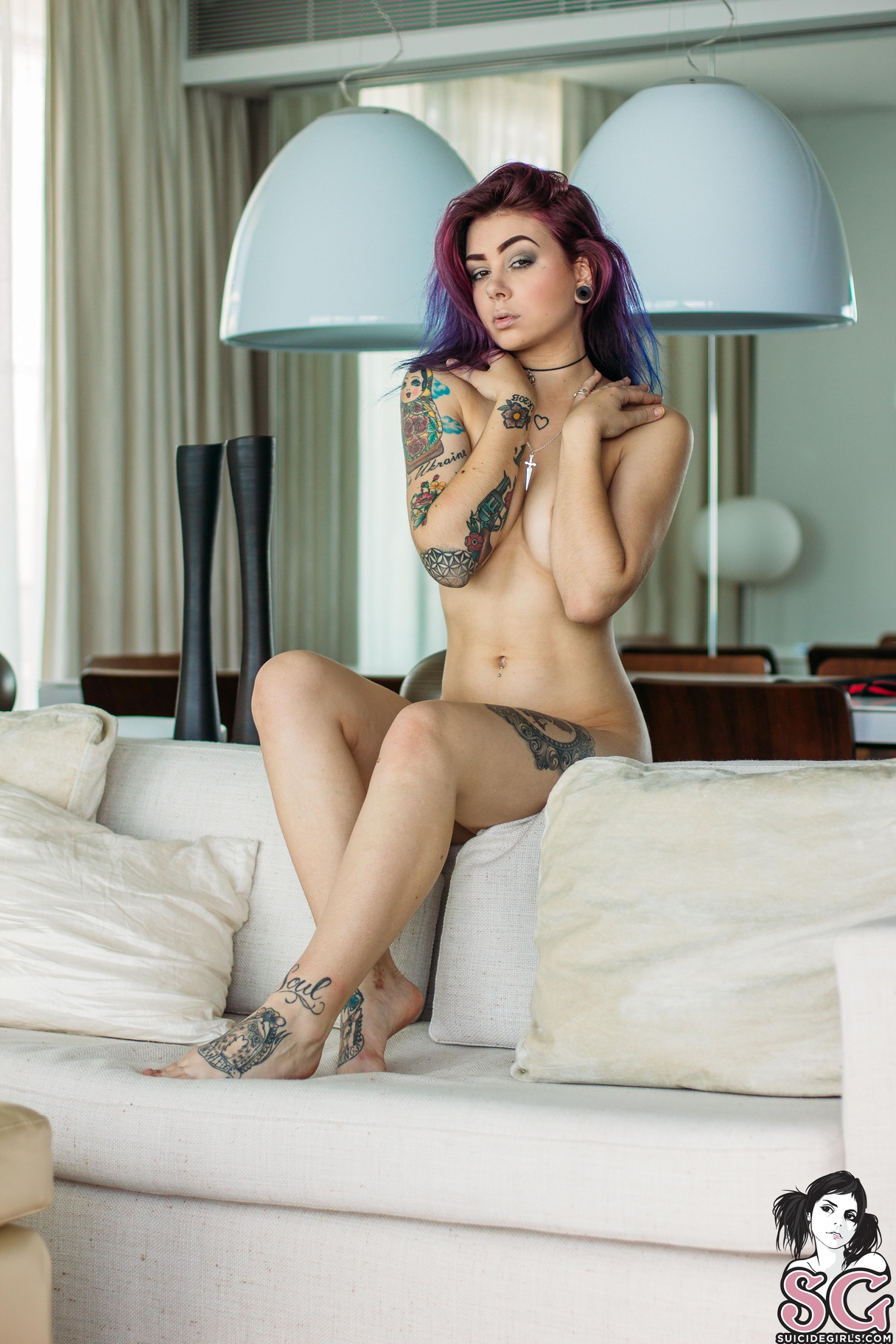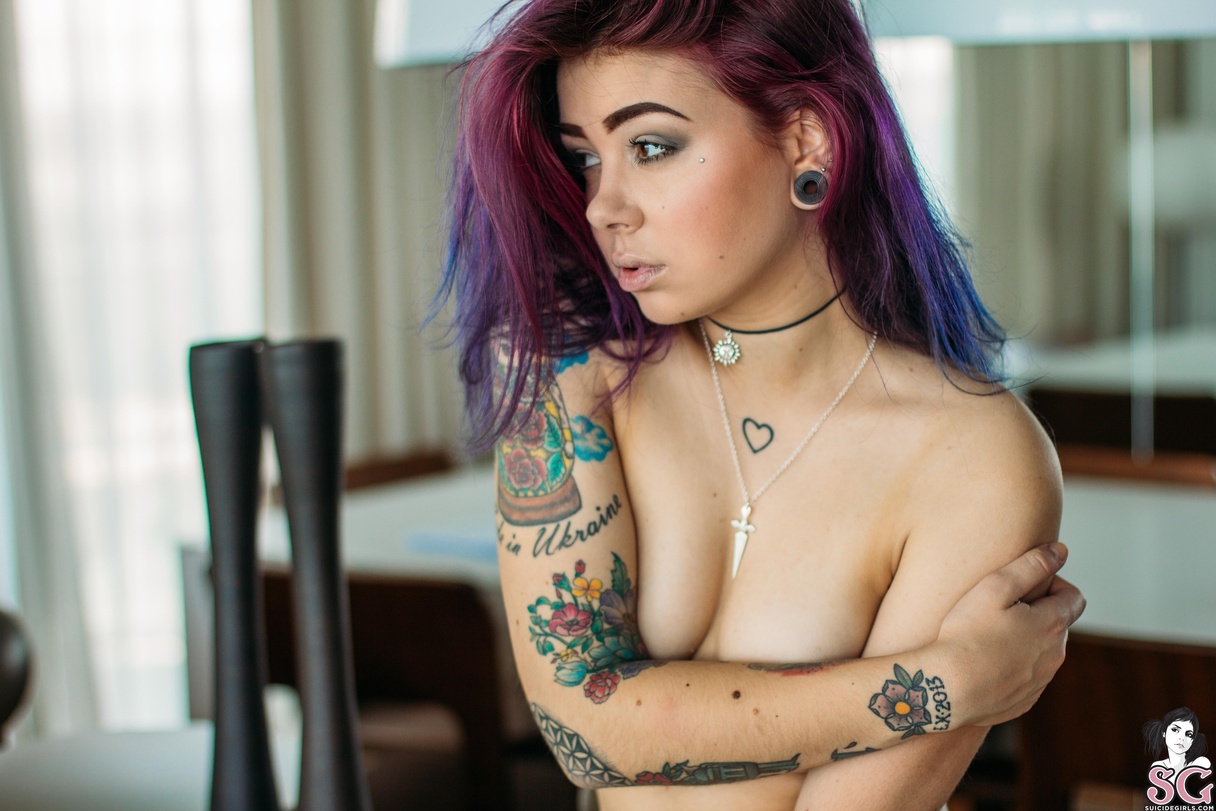 Mondays suck – Here's your suicide solution.
Our favorite SuicideGirls meet a few of our standards: She should be tattooed and/or pierced, fit into one or more of our topics of interest (heavy metal, horror/sci-fi/action movies, MMA, and/or mature video games), and be a seemingly interesting person (as best as we can judge from their brief bios), and, of course, she must be sexy.
Why SuicideGirls? They say it best: "SuicideGirls is a community that celebrates Alternative Beauty and alternative culture from all over the world." Hey, we're into that subculture thing too.
---
Miele Suicide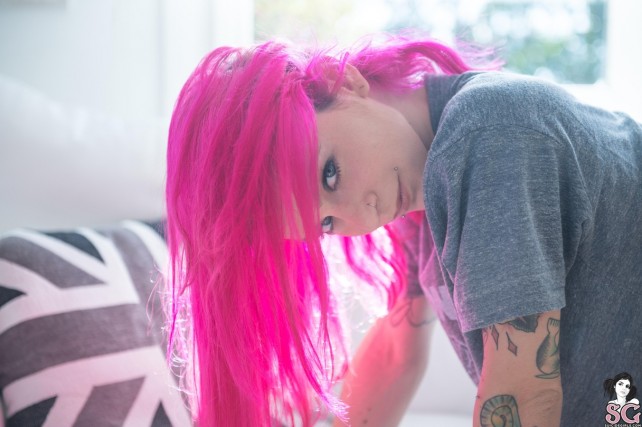 Location: Traveling everywhere, but Italy-based
Age: 25
Height: 5'5″
Weight: 100 lbs
Occupation: Freelance alternative and nude art model/SG. Graduated as translater and interpreter between FR-EN-IT.
My idea of a good time: Support local music, go to a show.
I spend most of my free time: Traveling around the world.
---
Music: Macklemore, Milky Chance, Motley Crue, Poison, Prodigy, RHCP
---
Television: I definitely hate it!
---
Films: Fight Club is my favorite one
---
Books: The Picture of Dorian Gray
---
Artist: Guy Bourdin, Helmut Newton, Oscar Wilde, Richard Avedon
Find out how sweet Plum Suicide is after the jump…