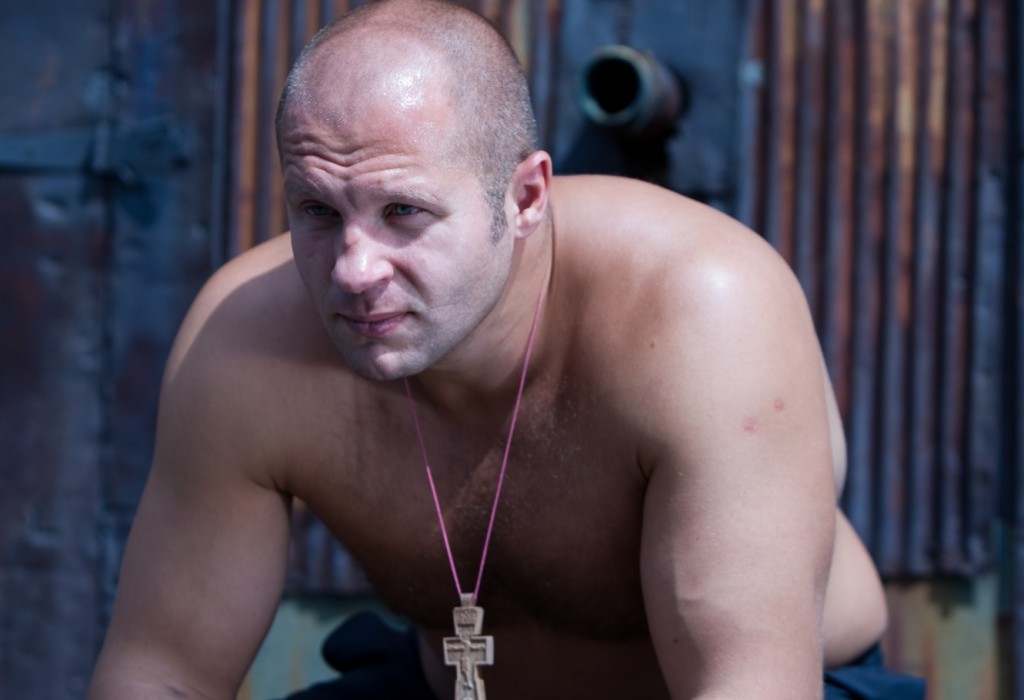 If Fedor Emelianenko came back for one last fight, who would you want to see him step inside the cage with? Brock Lesnar, Cain Velasquez, Fabricio Werdum, or Frank Mir?
These are obviously just some of the possibilites in the heavyweight division and there's plenty more options for "The Last Empreror." It just depends if he finally makes a deal with the UFC. And it sounds like a deal is currently underway, but we still don't know with whom. Since Scott Coker is running the show at Bellator MMA now, there could be a chance Emelianenko inks a deal there first since he had a great relationship with Coker in the Strikeforce era.
Anyhow, nothing is officially set in stone for Emelianenko yet, but the interest is definitely present, according to a report from a Russian MMA media outlet Union MMA. Apparently, the legend began training again and plans on coming out of retirement to step back inside the cage very soon.
---
Here's a statement from 'The Last Emperor' himself:
For every athlete it is very important to be able to engage in their favorite thing: give all the best in training, performing in competitions, defending the honor of the motherland.
During my time at the Ministry, I was able to work on the development of the sport, work closely with the presidents of sports federations, recognize the problems from within the sport, and as far as possible, try to solve them. But now I feel that it is time to return to the ring.
I was able to recover and heal old injuries. The last three years I have maintained physical form, but this level is not enough to go into battle, therefore recently I started intensive training. We have assembled a team of versatile coaches and athletes who will help me in the training process. There is still work to do to prepare to leave the ring. Negotiations are underway with promotions. Once agreements are reached, there will be information on the date of the fight and rival.