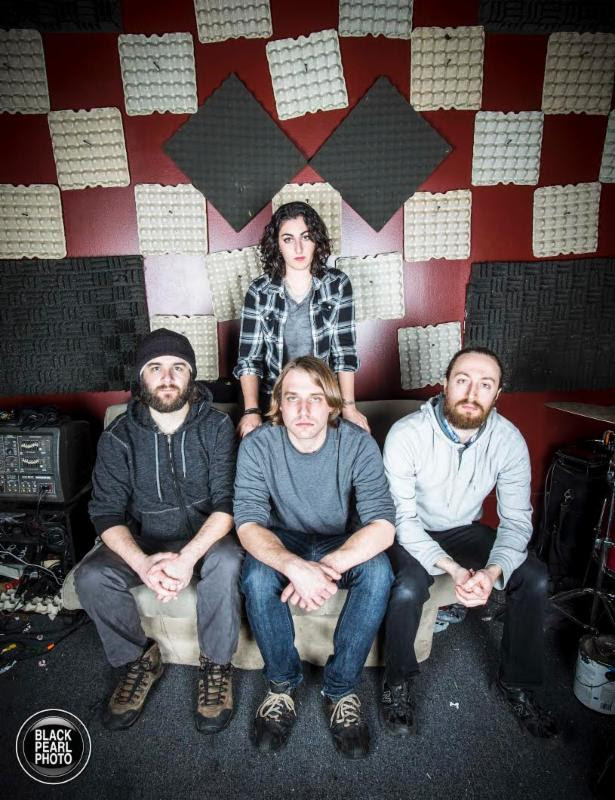 Next week, Chicago blackened death grind unit, Immortal Bird, will unleash widespread panic with the sonic devastation of their forthcoming Empress/Abscess full-length. A vexing sound excursion through the very bowels of human existence, the record picks up where 2013's critically-adored Akrasia EP left off, delving ever further into an audio cesspool of desolation, wrath, and overall suffering.
In advance of its official detonation, NPR Music delivers the primal deviance of second movement "Saprophyte," issuing of the track, "'Saprophyte' heaves with desperate terror; then, three minutes in, it suddenly throws a glorious, blast-beaten wrench in the works, with a black-metal riff out of Immortal. In the midst of it all, drummer-turned-vocalist Rae Amitay's oil-gargling serpent scream – reminiscent of Jeff Walker's vocals on Carcass' Heartwork – seethes, 'She is an abscess / Masquerading as an empress / A sparrow passing for an ibis.' It's absolutely electric in its execution, providing a strong insight into what Immortal Bird can become."
Head on over to NPR to fill your ear holes with "Saprophyte."
Empress/Abscess will be released on July 14, 2015.
Rock Hard \m/