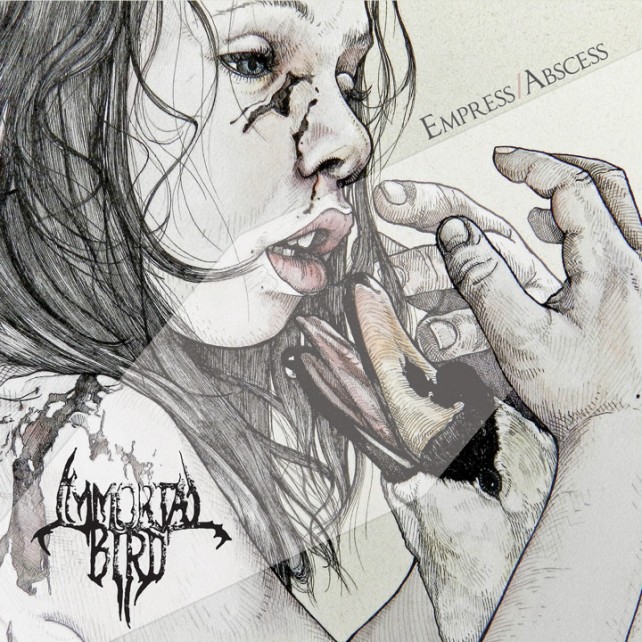 Immortal Bird, Chicago's blackened death grind outfit, have confirmed details about their impending debut LP, Empress/Abscess. Along with the album's cover art reveal, the band has also confirmed July 14th as the official release date.
Empress/Abscess was recorded by Pete Grossmann (Weekend Nachos, Harm's Way, Dead In The Dirt) at Bricktop Recording in Chicago, Illinois, earlier this year and mixed and mastered by Colin Marston (Gorguts, Krallice, Nader Sadek, Atheist, Origin) at Menegroth, The Thousand Caves in Queens, New York. The album includes a guest appearance by John Hoffman of Weekend Nachos and finds former drummer/vocalist, Amitay, swapping in her drum stool for a full-time position at the mic with longtime live drummer, Garry Naples (Novembers Doom) taking her place at the kit.
The album will be released as a collaborative effort, with Broken Limbs Recordings taking charge with vinyl and cassettes, while Immortal Bird will be self-releasing the CD/digital version under the moniker Manatee Rampage Recordings.
The band is scheduled for live appearances at Shadow Woods Metal Fest, Southwest Terror Fest, and at Death To False Metal, with future onstage demolitions in their plotting stages.
Rock Hard \m/