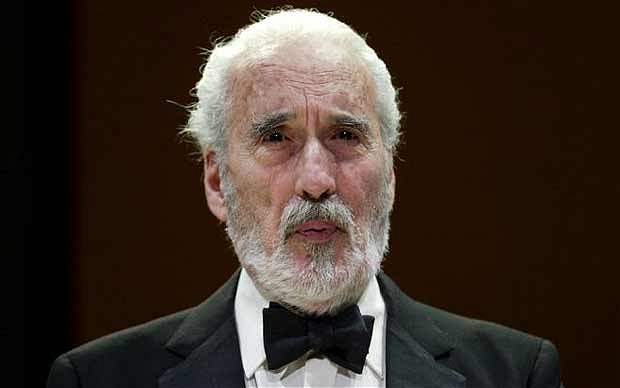 We know him best for his roles in Hammer Horror films, The Lord of the Rings, and Star Wars, and his later-life commitment to heavy metal Christmas songs, and it's with heavy hearts that we report that the legendary Sir Christopher Lee died at the age of 93. He died of heart and respiratory problems at 8:30 a.m. on Sunday morning at Chelsea and Westminster Hospital in London. The reason for the late reporting is due to his surviving wife, Birgit Kroencke, withholding the information until family and friends were informed.
There's been an outpouring of comments from members of the industry, including Tim Burton, who said:
[He was] a true legend… Christopher has been an enormous inspiration to me my entire life. I had the honor and pleasure to work with him on five films [Sleepy Hollow, Charlie And The Chocolate Factory, Corpse Bride, Alice In Wonderland, and Dark Shadows]… He was the last of his kind – a true legend – who I'm fortunate to have called a friend. He will continue to inspire me and I'm sure countless others for generations to come.
RIP