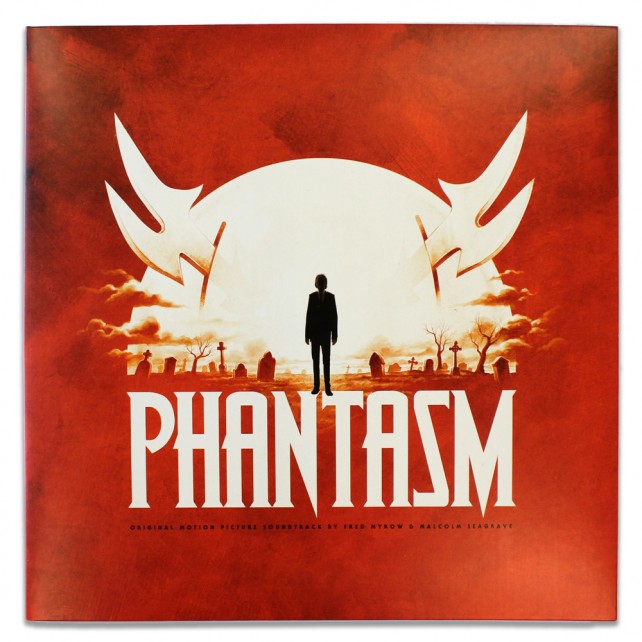 For the first time in over 35 years, Fred Myrow & Malcolm Seagrave's iconic soundtrack to Don Coscarelli's cult classic PHANTASM will be available on Vinyl. Starting tomorrow, Mondo and Death Waltz are re-issuing the soundtrack, which is pressed on 180 Gram Morningside Mausoleum Marble Vinyl (Limited to 500 Copies) and 180 Gram Through The Portal Red & Black Swirl Vinyl. Priced at $25.
In addition, the PHANTASM Vinyl also comes with new artwork by Phantom City Creative and features all new liner notes by the film's Writer / Director. The sale will begin on Wednesday, May 27th at a random time, so make sure you follow on Twitter for the official announcement.
In the meantime, enjoy the artwork presented right above.
---