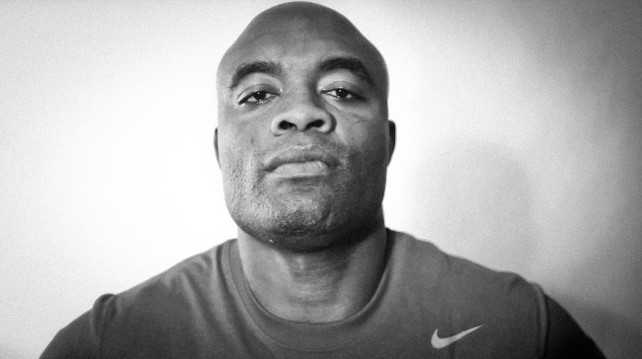 Despite four failed drug tests for UFC 183 in January, former UFC middleweight champion Anderson Silva continues to maintain innocence, and says he's not a "cheater." Silva recently fired back again at critics in an Instagram post, saying his body type has been the same since his fight days in Japan, which he believes proves he's innocent.
About my doping case, I'm waiting for the commission and my lawyers, I'm not a cheater and I never had a juiced body. Just watch my fights in Japan, when I fought at 176 pounds because there was no 185 pound division, and the guys I fought cut from 220 to 207. So for those 'experts', go search real facts.
I apologize to my followers and fans that give me strength and criticize me with the intention to help me instead of bringing me down, because I don't want you to think that I'm being rude with you. I'm just tired of listening to lies and false accusations. I don't live in a glass case, I'm not a saint and I never said I was the best. I always did what I love with truth, without overshadowing and lying to anyone. Unfortunately, I can't please everybody because I'm not and I don't wanna be unanimous.
For UFC 183, Silva tested positive for drostanolone and androstane, two anabolic steroids, and anti-anxiety medication oxazepam and temazepam. Although Oxazepam and Temazepam are not banned substances, Silva failed to disclose them on his medical questionnaire, which is a violation in Nevada.
Silva is expected to meet the Nevada Athletic Commission (NAC) in a hearing for using banned substances at UFC 183, but a date still hasn't been set. We'll continue to keep Yellers up-to-date on the matter here on Yell! Magazine.