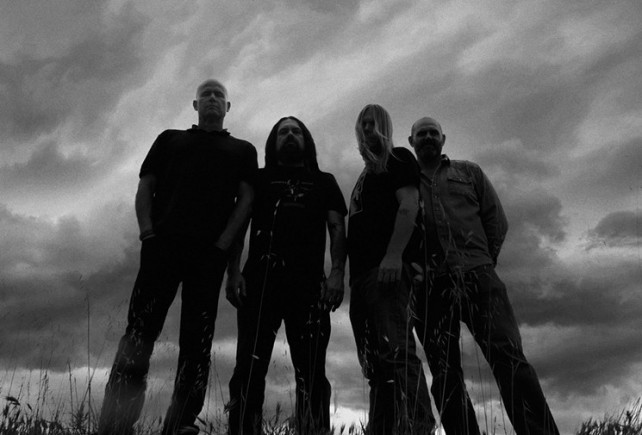 Are you ready to get riffed to pieces? Because the deep and doomy riffs in Goatsnake's new jam, "Grandpa Jones," feel like 100 Harley-Davidsons rolling by. And just like those H-Ds taking their time to show off their polished chrome, Goatsnake takes their time on this one to create a heavy swagger that'll make you feel 10 feet taller. Stream the track now at Team Rock.
Of the track, Goatsnake's Greg Anderson states:
'Grandpa Jones' [was] one of the first new songs we wrote. Channeling Flag and Sabbath (that ole' moldy chestnut!). Lyrics about keeping the youth juice flowin'!
"Grandpa Jones" can be found on Black Age Blues, which will be released through Southern Lord Recordings on June 2nd. Pre-orders for the album can be made now, right here.
Goatsnake Tour Dates:
5/20/2015 Complex – Glendale, CA *Black Age Blues Record Release Show w/ Bl'ast, Eagle Twin
5/24/2015 Maryland Deathfest – Baltimore, MD
5/30/2015 Temples Festival – Bristol, UK
6/01/2015 De Kreun – Kortrijk, BE
6/02/2015 Melkweg – Amsterdam, NL
6/03/2015 SO36 – Berlin, DE
6/04/2015 Freakvalley Festival – Siegen, DE
6/07/2015 AN Club – Athens, GR
6/20/2015 Crucialfest – Salt Lake City, UT
Rock Hard \m/