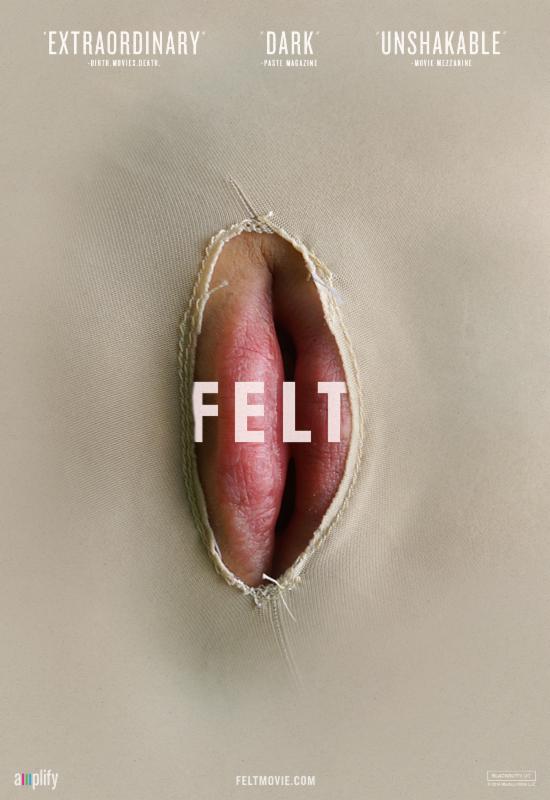 It doesn't sound much like a horror, but IMDB is listing Felt as such (as well as a romance and thriller). Who knows, perhaps it's horror in the same way that Fatal Attraction horrified audiences for generations. Regardless, a new teaser poster was revealed today (above), and if you get your mind out of the gutter just for a second, you might find something else disturbingly binding in the art.
Jason Banker directed the movie and co-wrote it with the film's star, Amy Everson, who took home the "Next Wave" Spotlight Competition award for Best Actress at the Fantastic Fest 2014. Felt hits theaters on June 26th, and VOD on July 21st.
Felt Synopsis:
In Felt, Amy struggles to cope with past sexual trauma and the daily aggressions of a male-dominated society and creates grotesquely costumed alter egos that re-appropriate the male form. While giving her the sense of power she craves, acting as these characters pushes her further into a world of her own making. When she begins a new relationship with a seemingly good guy, she opens herself up to him – but that vulnerability comes at a dangerous cost, and her alter egos threaten to lash out in explosive violence.
Rock Hard \m/